On The Path to Consistency: What Does 'Patience' Look Like?
(ThySistas.com) As I've mentioned in previous articles, September is self-awareness month and it's no doubt that awareness of one's actions, beliefs, thoughts and feelings naturally brings with it self-improvement.
During a conversation with a friend today, I asked "What is the most important lesson you've learned in life thus far"? His immediate response was "That everything doesn't happen when you want it to. You have to be patient".
As one who loves asking a million and thirteen questions, that answer was enough to get my mind to spin.
·         What does patience look like?

·         Is patience necessary only during the difficult times in life?

·         How do you distinguish between being patient and procrastinating?

·         In the midst of being patient, how do you know when something just isn't going to work out for you?
I've been told numerous times while working on various projects to "be patient" as well as to "understand everything happens in divine timing". Unfortunately when patience is mentioned, it's during the times we are most in need of immediate assistance.
Over the years I've come to realize there are levels to patience. I've also learned that each levels calls for different acts of patience.
I've come to realize in this very moment that patience is an action rather than a state of being. The goal is not to "be patient", that is a state of procrastination in which you are waiting for something to happen before you take action. Patience is an act of preparation in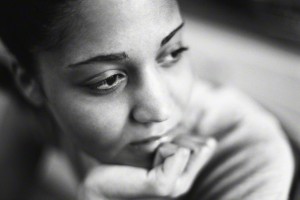 which you are preparing and aligning yourself with a goal that is soon to happen.
For example, patience while job searching entails perfecting your resume and applying only for positions you desire to work, building new job skills perhaps by attending school or taking free courses via ALISON online, or attending job fairs with a positive attitude and an enthusiastic spirit.
In relationships, patience may look like using a conversational tone even when you are angry or taking time to listen to what your partner is saying and feeling rather than focusing on what you are going to say next.
If you are a student, patience may be logging off all social media sites, silencing the ringer on your phone, putting up a do not disturb sign on the door and dedicating a set time frame to focus solely on your studies.
There is more to patience than 'not worrying'. In fact, I've found that worry, doubt and fear only arises within me when I am sitting still and allowing my mind to roam freely.
When we are putting in the necessary work or actions to make a dream a reality, our mind tends to stay focused on the task at hand.
Today I've come to realize: Dreams become a mission. The mission becomes action. Action makes dreams a reality. Overall, each phase of the process requires a different level of patience.
Staff Writer; Dina Tuff
Connect with Mystic Philosopher & Inner Fitness Coach Dina Tuff @
The Magick Playhouse; http://dinatuff.blogspot.com/
Twitter; https://twitter.com/DinaTuff
Facebook; https://www.facebook.com/ClubMagick