Creating What You Desire!
(ThySistas.com) Love and Prosperity! Welcome to Moonday's edition of Astro Weekly, your one stop spot for this week's happenings in astrology.
This Week's Energy is all about Creating What You Desire!
At times we get so wrapped up in the Law of Attraction that we feel that if we focus all of our attention and thoughts in a particular direction and eventually end up getting what we want. Think about a woman who desires to be a mother; thinking about babies all the time will not cause her to have one. She must 'act' in order to create the child that she desires.
Same thing goes for our goals and desires in life. Most of us spend entirely too much time thinking rather than springing into action. We spend entirely too much time planning and usually lose interest, and many times hope in the process. The best plan is one that allows you to redirect and learn in motion. The best plans allow you to start where you are rather than constantly allowing you to procrastinate with fears of being unprepared or insufficient. The best plan allows you to see your growth as you move through the stages of action.
This week focus on starting where you are! If your goal is to create an exercise plan then start parking at a distance, taking the stairs and exercising during commercial breaks. Don't set a plan that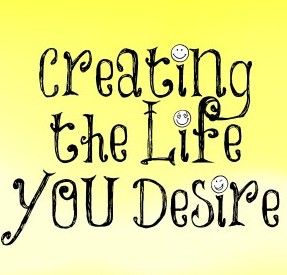 forces you to go out of your normal routine, first find consistency in the act of moving more, once your body adjusts it'll naturally crave a more strenuous workout. If you are creating a business, begin working on your website and social media pages. Many companies such as webs.com allows you to build free websites and as time goes on you are able to pay for upgrades. Creating a social media page is not only free, it's an effective way for those who are interested to build a relationship with you/your brand if you act consistently.
Whatever the goal, find a way to spring into action now. Baby steps are the best!! They provide a way for you to move while learning to trust yourself and find your balance. Leaps are dangerous! When we leap and fall it usually results in injury hence giving time for fears to arise in the midst of our healing. Take your time yet hurry up! Procrastination often deceives us into thinking we must learn yet another thing when we already are who we are trying to be. Open up, allow yourself, flow with yourself and get it done!
Blessings & Healing Be Upon You!
Staff Writer; Dina Tuff
Connect with Mystic Philosopher & Inner Fitness Coach Dina Tuff @
The Magick Playhouse; http://dinatuff.blogspot.com/
Twitter; https://twitter.com/DinaTuff
Facebook; https://www.facebook.com/ClubMagick