Chef Sunny Anderson, One of Food Network's Brightest Stars.
(ThySistas.com) Today there are a hosts of cooking shows on television. Years ago there were only men chefs on our TV screens. There were seldom any women and defiantly not many African-Americans.  Today there are a more faces that look like us across television networks.
One of the freshest faces is that of Chef Sunny Anderson.  Anderson's appearance is like a breath of fresh air. She is beautiful inside and out and she displays a pleasant attitude. Her energy just pops off the screen and she makes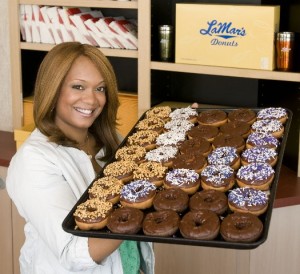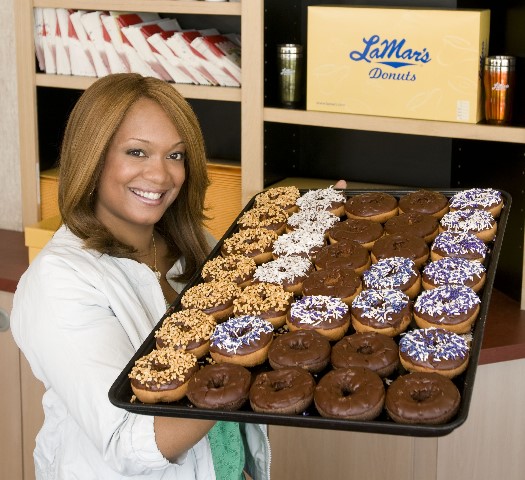 cooking fun.
Even though Sunny Anderson is one of the hottest chefs on the airways this was not always the case. Sunny Anderson grew up as an Army brat. She joined the  Air Force as a radio broadcaster and journalist. While working in media she continued to indulge in the culinary arts.
Once leaving the Air Force she continued working as a DJ in various cities. Sunny's career as a DJ was a successful one, culminating in New York at a #1 rated radio station.
But obviously the cooking bug kept biting. What started off as a hobby eventually grew into a passion and then a new career. What started out as a love in cooking for friends soon turned into a catering company.
Chef Sunny Anderson appeared on the Food Network's Emeril Live!  This was the catalyst of her reinvention.  Sunny Anderson left her radio career and closed her catering business to focus on chasing yet another dream, sharing her recipes with the Food Network audience.
Anderson went on to gain her first show, Gotta Get It, a food gadget show, quickly followed by Cooking for Real, How'd That Get On My Plate and other Food Network show appearances.
Sunny's cooking skills makes your taste buds tingle and her fun-loving and down to earth personality keeps us wanting more.
Chef Sunny Anderson has shown us how she reinvented herself by moving  from one passion to another.
Visit Sunny Anderson at her website.
Editor-at-Large; Eleanie Campbell
Also connect via Facebook;
ThePU
.