Empowering Black Female Entrepreneurs: Resources for Success.
(ThySistas.com) The entrepreneurial journey can be both rewarding and challenging, but for Black female entrepreneurs, the road to success often comes with unique hurdles. From accessing financial assistance to finding coaching, mentorship, and inclusive spaces with valuable resources, navigating the business world can seem daunting. However, with the rise of organizations and initiatives dedicated to supporting diversity and inclusivity, opportunities abound for Black women to overcome obstacles and thrive in their entrepreneurial endeavors.
Financial Assistance:
One of the most significant barriers for any entrepreneur, including Black women, is access to funding. However, various resources are available specifically to address this issue and level the playing field.
– Grants and Competitions: Many organizations and government agencies offer grants and competitions exclusively for women and minorities. These grants can provide a significant boost to starting or scaling a business. Research and apply to opportunities like the National Association for the Self-Employed (NASE) Growth Grants or the Cartier Women's Initiative Awards.
– Minority-focused Funds: Several venture capital firms and angel investor groups focus on funding businesses led by minorities, including Black women. Seek out firms like Backstage Capital or Harlem Capital that actively invest in diverse founders.
– Community Development Financial Institutions (CDFIs): CDFIs are organizations that provide financial services to underserved communities. Some CDFIs have specific programs tailored to support minority entrepreneurs.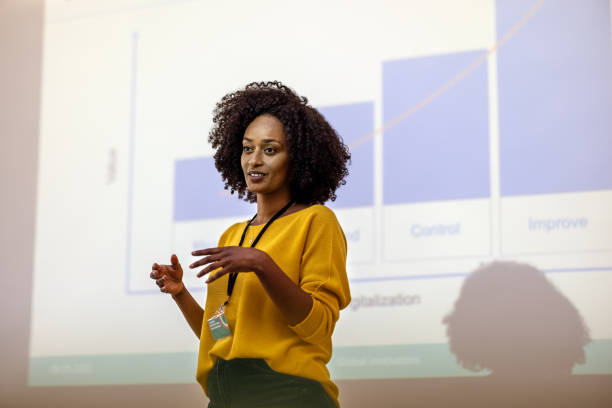 Coaching and Mentorship:
Having access to experienced mentors and coaches can be a game-changer for entrepreneurs. These individuals offer guidance, support, and valuable insights to navigate the challenges of building a successful business.
– Incubators and Accelerators: Joining an incubator or accelerator program can connect Black female entrepreneurs to seasoned mentors and coaches who can provide personalized guidance and connections to investors and industry experts.
– Professional Networks: Participating in professional networks and organizations, such as the National Black MBA Association or the National Association of Women Business Owners, can provide valuable opportunities for mentorship and coaching.
– Online Platforms: Virtual mentorship platforms like SCORE or MicroMentor offer access to a wide range of mentors who can provide expert advice on various aspects of entrepreneurship.
Inclusive Spaces and Resources:
Creating and sustaining a supportive and inclusive business environment is crucial for the success of Black female entrepreneurs. These spaces offer networking opportunities, resources, and a sense of belonging in a predominantly male-dominated landscape.
– Co-Working Spaces: Many cities now boast co-working spaces that cater to diverse groups of entrepreneurs. These spaces foster collaboration, idea sharing, and access to resources, making them ideal for Black female entrepreneurs seeking a sense of community.
– Diversity and Inclusion Initiatives: Seek out organizations and communities that prioritize diversity and inclusion. For example, the National Minority Supplier Development Council (NMSDC) connects minority-owned businesses with corporate partners.
– Online Communities: Social media platforms, preferably LinkedIn and Facebook, host numerous groups and communities dedicated to supporting and empowering Black female entrepreneurs. Joining these groups can lead to valuable connections and resources.
– Diversity-Focused Events and Conferences: Attend conferences and events that focus on diversity and inclusion in entrepreneurship. These gatherings often provide valuable insights, networking opportunities, and access to potential investors.
– Online Courses: I completed the Bank of America Institute for Women's Entrepreneurship at Cornell University and it was offered to me for free! Not only did I network with women from around the country, we also receive monthly emails about business grant and mentoring programs that are local, regional, and international. I really enjoyed my time in the program and I highly encourage any woman with a business or wanting to start one to pursue this program.
Building a Support Network:
Beyond financial assistance, coaching, and inclusivity spaces, creating a strong support network is vital for Black female entrepreneurs. Surrounding themselves with like-minded individuals who understand the unique challenges they face can be a powerful source of motivation and encouragement.
– Join Local Meetups: Seek out and participate in local business meetups or networking events specifically geared towards supporting Black entrepreneurs.
– Form Peer Groups: Establish or join peer groups of fellow Black female entrepreneurs to share experiences, resources, and strategies for success.
– Seek Allies: Allyship is crucial in promoting diversity and inclusivity in the entrepreneurial ecosystem. Collaborating with allies who actively support Black women in business can lead to valuable partnerships and opportunities.
In conclusion, Black female entrepreneurs possess immense talent, vision, and determination, and the entrepreneurial landscape is gradually becoming more inclusive and supportive. With financial assistance opportunities, coaching, mentorship, and access to inclusive spaces and resources, Black women are empowered to overcome obstacles and thrive in their entrepreneurial pursuits. By leveraging these valuable resources and building a strong support network, Black female entrepreneurs can continue to break barriers, make significant contributions, and inspire future generations of diverse business leaders.
Staff Writer; Mz. Whitsdom
This talented writer is also an accomplished author. One may purchase any of the following books; The Ausome Parent Journal: Your Journey as a Parent of Children with Autism, and Think About the Future!: Goal Setting Exploration Workbook for Students Paperback on Amazon.