What of the New Year.
(ThySistas.com) It is a New Year. How much has really changed? What were we in massive anticipation for? Should we look more towards the start of one's personal year (birthday) to make life changes, and set yearly goals? Should the year changing have a baring on when life changes occur, or is that a setup for failure? I've pondered on this every December, for the last few years. Granted the start of 2020 was more than any of us could have possible expected in terms of change. However, that isn't the norm, and global changes is not what we are looking at for the most part when we think of a New Year. As December comes to a close every year…the conversation shifts to resolutions, life changes, fasts, a push to be healthier, make better choices, budget more consistently, and of course leave all the negative energy in the past.
The year changes, and there is this surreal motivation energy that is so thick you can cut it with a knife. However, it doesn't slowly dissipate…it disappears like a thief in the night. One minute it was here, and sometimes it doesn't survive two months. So, what of the New Year? What do we expect of 2022 that is any different that 2021…and any other year for that matter?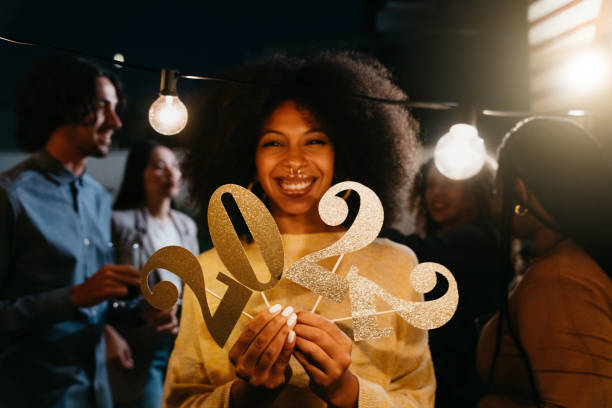 After several years of failing to make a new person of self in some aspect maybe we should consider another space of time. What of a new day? Change is something that requires a conscious consistency to become the new reality. This doesn't happen we look to make such a mighty goal at one time. Long term goals and changes are great, but maybe we burn out because what we should consider is the changes that can be made this day, this hour, this second, this moment. For some the accountability must happen in every movement of the day. Take going to the gym regularly. Losing weight or reaching a particular health goal is the challenge.
Well, first step might be adjusting the evening to go to bed on time or gathering gym items the night before. The question is how you are going to get out of bed on day four of your workout when it's cold, your bed is warm, and every muscle in your body aches. These are moments, and in these moments the day, then week, then months…and year is decided. This is an easy example because it's something we can all relate to or understand. However, this train of thought applies to every aspect of life in which we want to grow.  
New Years are just another day on the calendar when assessments of where you've been haven't taken place. There are certain seasons and spaces you know will be a challenge, how will you prepare for them differently.  You don't always need a new year; we get a new slate to change the life we are living every single day we are allowed to wake up. At some point in the year, we tend to hit rough patched and it's in those moments growth and change can be defined.
Furthermore, some of us are growing by leaps and bounds but since we don't give self grace, love, congratulations and mercy we might feel we need a new year to do better when we are indeed striving. If we aren't mindful the year is just a continuation of the previous, we have many dreams and hopes, but no day to day plan to manifest the dreams. We all know manifestation is more than a conversation with self; it's a conversation that becomes a plan that becomes a movement. Your new day is a great place to begin your movement towards the life your goals and changes. This can begin any day of the year…no need to wait for the first of any month. 
Staff Writer; Chelle' St James
May also connect with this sister via Twitter; ChelleStJames.