Steps to Take to Fully Recover if You Experience a Car Accident.
(ThySistas.com) Hopefully, you never have to use any of the following advice. But it is essential knowledge and it really is important that you know what to do to fully recover following a car accident of any sort. Getting things right the first time round can speed up your recovery time and improve the degree of your recovery. So, read on and keep this information in mind any time you get behind the wheel and take to public roads!
Stop and Get Help
Being in an accident can be an extremely scary experience. Many of us experience shock and completely forget what we're supposed to do. It's important that in any road accident, you stop as soon as it's safe to do so. This will give you a chance to check your own wellbeing, as well as seeing if anyone else has been injured. If there are any potential problems, call for medical assistance.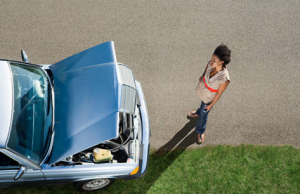 Listen to Your Doctor's Advice
Chances are that when you've seen a doctor, they will give you some advice on how to recover fully. It's absolutely essential that you follow all of this advice. Take whatever medication you are given and take it according to your doctor's instructions. Make sure you attend check ups to see how your progress is coming along. Sure, if you're feeling a lot better quickly, it can be easy to stop taking your tablets or miss your check ups. But these steps are essential to make sure that all is as it seems and you really are on the road to recovery.
Seek Compensation

You may find that you have to take time off work to recover, have large doctors or hospital bills to pay, or incur other costs and expenses as a result of being in an accident. It's absolutely essential that you do your utmost to come out of this situation with as little financial damage as possible. If the accident wasn't your fault, you could claim compensation to cover your losses and give you sufficient time to recover without worrying about debt. If the accident was your fault, you should get in touch with a criminal defense lawyer who can minimise the amount you find yourself paying out.
Seek Therapy
The physical repercussions of a car accident aren't the only ones that can cause harm. There can be mental repercussions too. Many people can suffer anxiety, PTSD, depression and a host of other mental health conditions as a result of an accident. The incident could trigger or cause these problems. If you're concerned that this is something you may be experiencing, seek therapy straight away. A professional will be able to help you! There are also a number of support groups and helplines you can reach out to as well!
These are just a few steps you might want to work into your lifestyle following a car incident. They'll help to get you on the right track as soon as possible. So, please, consider them!
Staff Writer; Shelia James