How to Make your Business look Way More Professional.
(ThySistas.com) Making your business look more professional doesn't need to be difficult. In fact, sometimes a few simple changes are all you need in order to take things to that next level.
Phone Number
It's so important that you have a dedicated business phone number. When you do have one, it will give you the chance to share your details without the worry of handing out your private phone number. It also means that you don't end up answering the phone unprofessionally. When you have a dedicated line, you will find that this can be cheaper and that you can claim it off your tax too. If you want to get that really professional look then it's worth thinking about getting an 800 number. That way, you can give your customers options when they call, and you can also refer them to the required department right away.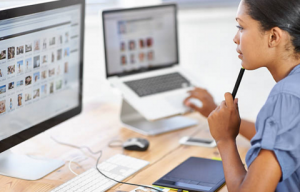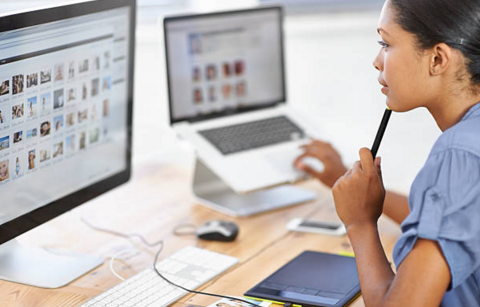 PO Box
A PO box gives you the chance to set up a mailing address for your customers and it also stops you from giving away where you live. This is ideal if you work from home, and if you are sent any packages then you can feel confident knowing that they are going to be kept safe too. If you can set up an actual office then this is even better. It will give your customers an instant sense of loyalty and it will also give them the chance to visit. If you need help setting up your own office, then it is always a good idea for you to contact a labour hire company.
Domain Name
You need to have a memorable way for your customers to find you. There are so many services out there that will give you a free domain name when you sign up with them but there is a high chance that this will be super long and even impersonal too. When choosing your domain name, it is so important that it is short and sweet. People will always be much more likely to remember a simple domain name over a complicated one. Making sure that your words are spelt correctly is also crucial.
Business Cards
If your business does not have any business cards then this is certainly something that you need to get sorted out. You can get business cards printed out online and when you do, you will soon find that it is also easier than ever for you to save money. You can also design them yourself too, so you can add your own personal stamp with ease.
About us
A lot of people don't know what an About Us page is. For this reason, they populate it with content that isn't really anything to do with the page. If you want to avoid this then give your customers an overview of what you are selling. When you have done this, then go on to tell them why, and what makes you different. Your online visitors might not have the chance to meet you face to face and they may also not understand what makes you different either. For this reason, you need to use your about us page to give them the valuable insight they need to invest in your company.
Contact Page
Your contact page is where your customers will go if they have any questions. You need to make this page very easy to find and you also need to include your contact options too. If you want to take things to that next level, then you might also want to have an FAQ. When you have something like this, you can easily answer any questions without making your customers jump through hoops. It also frees up your customer service inbox. Of course, on your contact us page you should also make sure that you have a contact form. This will give your customers the chance to input their email and they can also ask their question without having to go to their own email server.
Don't be a Website Designer
If you are not a website designer, then don't try and be one. Sure, you might be able to do a "good" job, but it will never be at the same level as what an expert could create. If you design your site yourself, you may even find that your SEO suffers and that you are also not able to change the things that you want without disrupting the entire site. A website designer will also be able to use colours which are known for converting users, and they may have access to professional themes too.  The best thing about hiring an expert is that they will also be able to advise you on the best way to upload posts, the image sizes you need to use and how to add alt tags. This can save you a ton of time and it will also save you a lot of headaches too.
Invest in Live Chat
If you find that your site is struggling to convert the leads that you get then it is always a good idea for you to implement live chat. This will give you the chance to talk directly to your customers and you may even be able to recommend certain products to them. This is ideal if you sell software because it gives you the chance to create a pitch and you may even be able to throw in some additional incentives. If you do not have time to manage your live chat yourself then don't worry. It is very easy for you to hire someone to do it for you and when you do, they can then advise your customers accordingly. This will give you more chance to get more sales while you focus on the other important aspects of your business.
So, there are many things that you can do to try and make your business look way more professional, and by following the above tips, you can be sure to make more profit too.
Staff Writer; Carla Jones