Keep Your Business Flexible On The Market.
(ThySistas.com) If there is one concept that you must keep in mind to ensure that your business is successful on the market today then it is certainly flexibility. If your business is flexible, then you will be able to adapt to new challenges in the industry and the general economy. For instance, it's possible that a competitor starts a price war. If that's the case, then you need to make sure that you are taking the appropriate steps to survive. Ultimately, you'll have to slash your prices, but you will only be able to do that if your model can handle this kind of strain. It will if you are flexible. So, let's look at how to maintain a high level of flexibility and the crucial aspects that must be in place.
Forget The Business Office
One of the most important aspects of the fully flexible business is that there is not usually a home hub anymore. Really, only conglomerates should bother with the full business office. It's expensive, it's overpriced and it's not going to provide the massive benefits that you might have hoped for. It's also going to leave you at a fixed point when you need to be able to stay agile and move around as much as possible.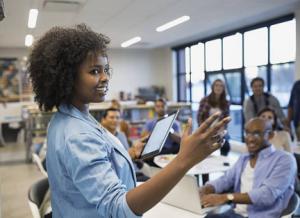 Instead of a business office, you should consider investing in a virtual office. This will allow you to keep up appearances for business clients and customers which is the most important aspect of the main company address. Meanwhile, you'll be able to run your business from home. We know what you're thinking – what about employees. Well, what about them?
Outsourcing And Freelancers
More and more industries and businesses are now embracing the gig economy. There are whole platforms set up where you can find the workers you need for a fraction of the cost of hiring full-time business staff. The best part of this is that you can get the team you need when you need them and then let them go just as quickly. You're not tied down to offering benefits, incentives or remaining loyal to workers. Now, it's worth noting that the popularity of the gig economy will likely lead to changes in the future.
For now, though, it's a great option particularly for a fresh startup on the market keen to keep costs low and profit margins high. At least a portion of your staff these days should be outsourced.
The Right Tech
Finally, if you're not going to have an office or a permanent team of staff then connectivity is going to be vital. You need to make sure that every part of your business is connected to everything else. Well, companies like Forsythes are providing the solution here with all tech included in one package. Everything from the cloud to the video conferencing can be accessed through the same system.
You might also want to think about creating a full, customized platform that suits the needs of your company. This can be used to handle projects, connect with team members and guarantee that everyone remains on the same page.
Staff Writer; Mary Jacobs