Location Location Location.
(ThySistas.com)  When looking to move house or to buy your first house, the actual house should be the second thing you look at, not the first. The most important thing is the location. A house can be repaired, you can add an extension, move things around but you can't change an area or location, it is what it is. The location is the thing that will impact your everyday life and your home's future value. A great neighbourhood will help sell your home because of increased demand, selling faster and for more money than similar houses in less attractive areas. Here are a few things to consider that will help you to decide if you found a great location or not:
Geographical Location
When you first start looking at different areas, you need to consider what is most important to you. Is it job opportunities, proximity to family, or average home values? If you're going to live in this area for a long time, you need to make your decision wisely.
Urban vs Suburb vs Rural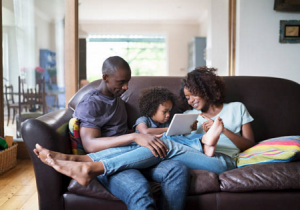 The kind of area you choose and how urban, suburban, or rural it is will impact on the community's walkability, education options, closeness to shopping, entertainment and healthcare and anything else you may need. It can also affect your lot size and a neighbourhood's level of peace and quiet.
Safety Concerns
Safety is top of the list for many people, and you will find that houses in high crime areas are much less expensive. However, is any amount of money worth potentially becoming a victim of a crime? Plus, when you come to sell it will be much harder to find a buyer.
The Neighborhood
Even in a small town, different neighbourhoods can be completely different and have totally different characteristics. Choose an area where you feel comfortable around your neighbours. You will probably also want to live near the places you often visit, like your job or the grocery store. Check out the politics of the area too, is there a good leader someone dedicated to the area such as Mayor Vauss who is helping his town remain a clean and safe place to live?
School Districts
Even if you don't have children, you should still consider the quality of a school district as this have an impact on the future value of the home and parents will often pay a premium to live in an area with excellent schools.
Employment
A long commute can be exhausting and have a negative impact on your quality of life. Additionally, you've got to think about the likelihood of a change in your work circumstances. Does the area you are looking in have job opportunities in your area of expertise?
Leisure Activities
What kinds of things do you and other family members like to do? If you love going out to eat, the movies, or even miniature golf, buying a home with few nearby leisure activities may not make a whole lot of sense.
Staff Writer; Annette Poole