Finding the Best Legal Representative: 4 Qualities to Look For When Choosing a Car Accident Lawyer.
(ThySistas.com) If you have been in a vehicular collision and you are not sure of what your next step should be, then the entire situation can seem bewildering. If the other party was the one at fault, and you sustained severe injuries, then it behooves you to seek out attorneys for your legal concerns. You may decide to bring a civil action against the party responsible, and if that happens, you want someone trustworthy by your side. That means selecting a lawyer that you feel can best represent you. These are the qualities for which you should look.
Experience
The reality is that a lawyer who has dealt with many cases like yours in the past is going to be better for you than someone who just passed the Bar. Someone who is newly authorized to practice law might be suitable for your needs, but why take that chance? If you can see that the lawyer or firm that you chose has a proven track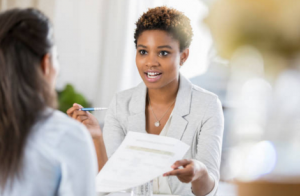 record of helping clients in similar situations to yours, then you'll feel more confident as you can go through what is sometimes an emotionally draining process.
Even Temperament
There are all kinds of lawyers, and their skill levels and temperaments vary. If you meet with a lawyer and they seem easily agitated and prone to flying off the handle, then you're certainly going to want to look elsewhere. You want someone representing you who is calm, collected, and is willing to deal with you, the lawyers for the other parties involved in the accident, and anyone else with patience, good humor, and a firm grasp of the proceedings. You don't want someone representing you that is anything less than a consummate professional.
Respect
You'll want to look into the credentials of a legal professional before you hire them, just as you would with a doctor, dentist, realtor, landscaper, or any other person with whom you might do business. Part of the way you can figure out if the lawyer you are considering is worthy of your patronage is by asking other legal professionals or past clients what they think of their work. Lawyers, like any other profession, will have a reputation in their field. It is your responsibility to find out how their peers and past customers regard the one you chose.
Compassion
A lawyer is there to fight for you in court or to seek a settlement that is in your best interest, but you also want one who can give you a figurative shoulder on which to cry when the stress of what you're going through seems pressing. You need a lawyer whose humanity shines through, someone who will be sympathetic to the trauma that you have endured.
Selecting a lawyer after a car accident is not something to be taken lightly. If you want the best representation, you shouldn't just go online and contact the first name that comes up in your area. You will want to vet the lawyer and firm carefully before you reach out to them. Only then can you move forward knowing that your case is in good hands.
Staff Writer; Shelia Brown