3 Ways to Ensure That You Get as Much as Possible When Suing for Personal Injury (LA).
(ThySistas.com) Personal injury cases arise in several ways. You may slip and fall on the premises of a business, get hit by a drunk driver, or be given the wrong medication by a doctor. Whatever the situation, if you were hurt by another person's negligence, you should begin researching accident injury lawyers. An attorney can help you prove that the accident did indeed cause your injuries and get you the compensation you deserve.
Situations vary but you can generally seek compensation for medical expenses, lost wages, pain and suffering, and permanent disability, among other losses. You may also be able to seek punitive damages which are awarded to you as a way of punishing the at-fault party. To get any of these damages, you will need to prove that another party had a duty of care towards you and they breached it. This breach must have led to your injuries.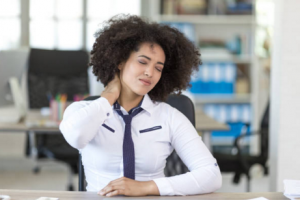 Here's how you can improve your chances of getting significant compensation for your injuries which were caused by someone else's negligence.
Do what your doctor tells you.
You must ensure that you follow the doctor's orders carefully. When you're seeking an award of damages, the last thing you want is to be accused of making your injuries worse. A key aspect of a personal injury claim is being able to prove that the accident caused your injuries. You, therefore, should have sought medical attention immediately after your accident. If the doctor prescribed medication or recommended physical therapy, you should adhere to their advice as much as possible. If you are deemed responsible for making your injuries worse, you could jeopardize your compensation. Even a strong case can be derailed if it emerges that you didn't listen to your doctor.
Have an attorney represent you.
You've probably reached the court stage because you could not reach an out-of-court settlement with the at-fault party or their insurer. Now is not the time to try to fight your case alone. If your injuries and suffering are severe or you will need long-term care, you need an attorney to fight on your behalf. They are used to personal injury cases and they know what is an acceptable settlement amount. Your attorney can use your medical records, case precedents and expert testimony to argue that you should receive a certain amount. You may also need an attorney to help prove that another party was at fault. They may need to find witnesses, pull cell phone records or even find camera footage to support your claim. You won't be able to do these things on your own.
Act with urgency
Time is of the essence. In Los Angeles, you have two years from the date of your injury or one year after it was discovered to file a claim. If your claim will be against a government agency, you have only six months. In cases of medical malpractice, the statute of limitations is three years from the date of the injury or one year from the date which you became aware or should have become aware of the injury. It may seem as if you have a lot of time but you don't. After learning the basics of your case, your attorney will need time to do research and prepare for court. The more time available, the better.
Winning a personal injury claim can be difficult. That's why it's so important that you do nothing to jeopardize your case.
Staff Writer; Shelia Adams