Fatal Shooting & Ongoing Tragedies on Savannah States Campus & Beyond.
(ThySistas.com) It is no secret that crime and crime related incidents take place all throughout the world and especially in the past few years there has been a major rise in the number of school and campus related incidents. Being a college student has shown me that not everyplace is safe and to successfully maintain the safety of the overall campus everyone including the students, alumni, staff, and others involved must be willing to step in and to unselfishly and wholeheartedly be willing to sacrifice something for the greater good of all.
Throughout my time at Savannah State I will say I experienced a lot and I learned many lessons, one that stuck with me the most is to always be aware of my surroundings. The most recent incident that took place in March of 2018 left one individual pronounced dead on the scene of the initial incident. It was later confirmed that a male in their early 20's had been shot and killed in an unknown dispute. In the year of 2016 Savannah State University reported 235 safety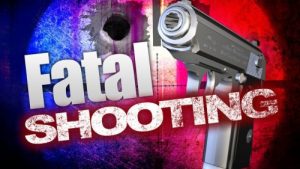 related incidents involving students either on or off the premise of campus. It is very heartbreaking to imagine any parent burying their child especially at such a young age where their life was only beginning.
The Florida Mass Shooting set a lot of things in perspective for how many felt about gun control laws and the everyday reminder of bodies being dropped showing us that the world will not get any better until everyone makes a true change. What is the anecdote that will bring us all together as one no animosity allowed, if we all stood up and used our voices instead of weapons as a positive way to express our emotions then campus safety would be one less concern of the students as well as parents of students at the university?
Everyday this world losses valuable lives due to negligence and unnecessary crime. If we want this world to become a better and safer place, we must stop pointing the finger and blaming others but instead step back and take a closer look at what we individually are doing to contribute to the negative behavior and taking the time to fix the issue not dress it up and it under a fancy rug.
If people learned how to simply talk and effectively communicate it would be easier to talk things out and to understand but todays generation is all about proving they're about that life and amid that get sucked into the cycle of being apart of the problem instead of trying to improve situations sort of like the "crab in a bucket" mentality where every time one crab is going further than the other his fellow crabs pull him back into the bucket, a lot of crime is a result of greed and jealousy people are intimidated of others being in a higher position than they are so many innocent lives are taken everyday for no reason its ridiculous when will we put a stop to this?
Another good example of the shootings beyond campus is the recent death of up rapper XXXtentacion who was gunned down and killed on June 18, 2018 outside of a motorcycle dealership he is believed to have been robbed as well, although not a diehard fan of him this hurts my heart so see a struggling young man trying to better himself and those around him and also giving back to the community get murdered in such a brutal way. Thy brothers and thy sisters have to come together and stick together learn to put our pride aside and give credit where it is due whatever is for you will always be for you!
Staff Writer; Myra Moore