Four Tips to Consider Before Choosing a Cosmetic Surgeon.
(ThySistas.com) When choosing your cosmetic surgeon, it is important to remember that the decision is with you for life, so getting it right the first time is imperative. Whatever kind of surgery you are going for, a successful procedure will help you feel like the best version of yourself, boost your self-confidence, and in some cases, even improve your health and quality of life. If you were to make the wrong decision, you could end up in the hands of an inexperienced surgeon which can cause a mountain of problems for you in the future. So, we've put together some top tips to help you ensure that you're making the right decision.
Tip #1. Ensure the Surgeon is Board Certified:
You may think that you are able to rely on your state's medical board to ensure that a surgeon is qualified to perform the procedures they are advertising, however, the fact is that there are no government requirements for surgeons to be specially trained in the areas of cosmetic surgery that they are offering. This can be a serious problem in the field of cosmetic surgery, as although your surgeon may have medical training, failing to be trained in this field can lead to serious mistakes. Always check that your potential surgeon is certified by the American Board of Cosmetic Surgery (ABCS) before going ahead.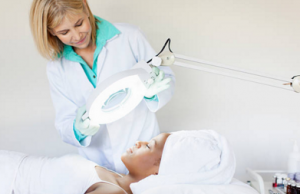 Tip #2. Look at Past Work:
Once you have found a surgeon who you believe will be a good fit for your needs, it's important to spend some time looking at their past work, studying their aesthetic style, and ensuring that you have found the right person for the job. Along with going for a consultation, it's vital to ask your prospective surgeon to see some before and after pictures of their previous clients, especially those who have come to the surgeon with problems similar to yours. Be sure to look for consistency as a key theme throughout their past work.
Tip #3. Visit the Surgery:
It's important to spend some time visiting the surgery and getting to know your surgeon and their staff before deciding to go ahead with a procedure. For example, David Ghozland is a well-known surgeon who specializes in vaginoplasty, who has a great reputation for making his patients feel comfortable and cared for throughout the whole duration of their surgery. However, not all surgeons are the same – because of this, it's crucial to spend some time visiting your potential surgeon. Consider how the surgeon and their staff make you feel – do you feel safe, cared for, and like you can trust their recommendations for you?
Tip #4. Find Out About the Operating Facility:
Lastly, it's important to find out some key information about the operating facility that your surgeon is going to use. Your safety during surgery will depend on the equipment and expertise available during your procedure, and all accredited operating rooms will include key lifesaving systems just in case anything goes wrong. Look for an AAAASF, JCAHO, or AAAHC level of accreditation.
If you found these tips helpful, we'd love to hear from you in the comments.
Staff Writer; Paula Jones