Single moms and small business loans – All that you need to know.
(ThySistas.com) It can be an unpredictable and challenging life for a single mom and with that being said, starting a small business or running a small business is indeed a tough task. While there are many single moms who are small business owners, their risks get higher due to their responsibility as a parent as well. With a single wrong choice, the consequences can get graver. As long as small business funding is concerned for single moms, this is one of the biggest challenges ever. It is always necessary for the single moms to be informed and aware of the options before signing on the loan agreement. If you're a novice, here are few things that you should know.
A single mom in need of a commercial loan – Know where to begin
Just as there are best personal loans for bad credit for individuals, there are also different kinds of small business loans available for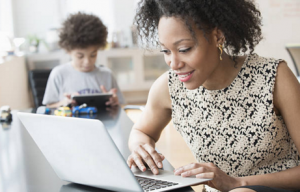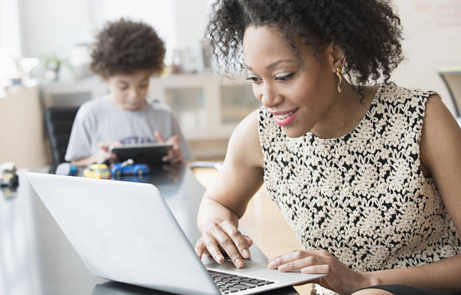 people and single moms in general. Regardless of the kind of financing you choose, there are 3 things that you require considering before taking out a business loan. You have to take a close look at your credit score, draw a worthy business plan and watch out for a trustworthy lender.
Make sure you know your FICO score by checking along with the 3 major credit bureaus, TransUnion, Experian and Equifax. Fiscal institutions will definitely check your score before lending you a loan.
There are also various lending institutions which demand a business plan as they need to ensure that the business in question is well-proved and is sure to succeed. Even though you may arrange a loan from a lender who doesn't check your business plan, you should still have one in place. The SBA also checks such plans.
Lastly, you would also need to ensure that the loan lending institution is trustworthy enough. You will come across several options on the internet and hence it is important for you to check whether the lender is in BBB's good books.
Federal sources of business loans for single moms
Any single mom who is looking forward to business financing options should take a look at Women's Business Center of SBA, which offers worthy resources for women entrepreneurs who are interested in growing a business. One more option to take into account is CFDI or Community Development Financial Institution Program that is a program by the US Treasury Department. CFDI is a program which assists those small businesses which are located in communities that are under-served and which don't get easy access to conventional financing.
Therefore, if you're a single mom who is searching for the best business funding options, take into account the above mentioned tips and sources. Use the proceeds in the best way so that you can help your business grow and expand.
Staff Writer; Rosalyn Jones