Why You Should Never Attempt to Go Digital Without Sufficient Knowledge.
(ThySistas.com) These days, it's easy to bring your business into the digital world. With the help of accessible and cheap hardware and internet connections, it's possible to quickly create a website and also start selling online. However, as you may have seen yourself, it's possible to quickly screw up your websites and cause a nightmare scenario. Perhaps a software bug occurs and your services take too many orders that you can't handle, or maybe a digital marketing blunder causes your reputation to tank.
There are many concerns to keep in mind before you should bring your business online, and here are some of the most important ones to keep in mind.
Your reputation could drop with a poor website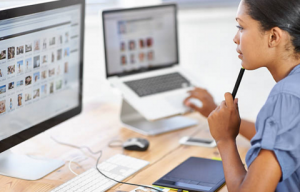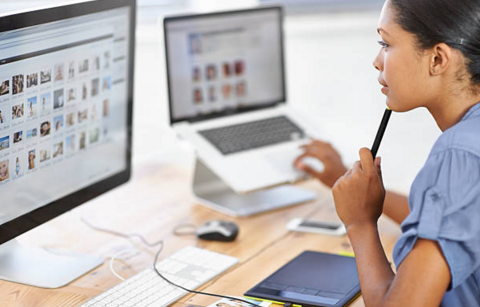 The moment you start your business, people are going to start Googling your name. Whether it's to find out your physical location, the products you sell or just information about you, there's a good chance that you'll need to put your information out there. Most people just put their information in directories such as Google Maps, but the moment you create a website, you open the floodgates.
People are going to judge you based on how accessible your website is. Throw in some social media platforms like Twitter or Facebook and there's going to be a lot of data on the internet that reflects your brand. If you're slow to respond to comments, then people are going to complain about your customer service. If your website itself isn't good enough then people will say that the customer experience is terrible. If you don't update your website often enough, then people won't even know if you're still operating or not.
If you aren't prepared to release a good website the first time around, then you may as well hold off putting your business on the internet outside of information on an online directory. There are no second chances and your reputation isn't something that can easily be fixed. First impressions count, so make your website perfect on the first try.
What is your marketing strategy?
How do you plan to market your website? How do you plan to convert visitors? And how do you plan to engage the audience?
Most people use a strategy known as SEO; search engine optimisation. Companies like Ignite Digital are perfect examples of companies that are capable of giving your website a much higher search ranking using acceptable methods. There are plenty of people who use underhanded SEO strategies that will end up blacklisting their websites. You want to build up your search ranking with organic methods such as good content, natural linking and mentions on social media platforms.
Outside of SEO, you'll also need to plan what your website is actually used for. Some companies don't do online sales and their website is to purely generate excitement for their products, list contact information and show a catalogue on the internet. Other companies use their website for the sake of hosting a blog in addition to selling their products online. Whatever you choose, make sure you have sufficient services to support it. For instance, there's no point trying to sell products online if you don't accept a wide variety of payment methods, and you won't be able to write good blog content if you don't have experience.
Staff Writer; Sherry Love