Becoming A Carer – Tips For First Timers.
(ThySistas.com) You never know when you might become a carer. For example, your partner or child might end up in an accident, and you might be required to take some time off from work to help them recover fully. Or you might have to quit work and become a full-time carer to help one of your elderly relatives after they have been diagnosed with a long-term health condition. But, no matter when this happens, you will find that caring for someone on a permanent basis can be incredibly tricky at times. There are some steps that can help you make it easier for yourself, though. Take note of the following pointers.
Recognize What You Are
Once you do become a carer, you need to recognize this fully. If you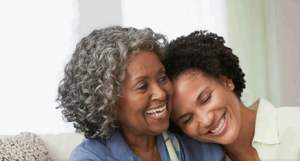 don't like the title 'carer' there really is no point trying to ignore that this is what you are. Accepting the title means that you will be more likely to try and get the support that you are entitled to. For example, there are a few grants and benefits that carers are allowed to receive especially if they have had to give up work to carry out their duties.
Be Prepared For Arguments
You might find that the relationship between you and the relative who you are now caring for starts to change. This could be because of a role reversal. It is important that you embrace these changes so that they don't cause as many arguments. However, there is no way you can completely eliminate arguments, especially if the patient is frustrated about losing their independence. So, prepare yourself for arguments and remember that people don't usually mean whatever they say in anger.
Be Kind To Yourself
It is important that you look after your own well- being whenever possible. There are a number of ways you can do this. Firstly, make sure that you treat yourself whenever you can. You can keep this simple by just buying your favorite chocolate bar one day, for instance. Plus, it is also important that you give yourself a day off every so often. If you get in touch with a firm that offers in home care for seniors, you will be able to take the day off and get peace of mind knowing your relative is being properly looked after. Most in-home care services come for a few hours while there are some that offer overnight care.
Don't Panic; Keep Calm
There is no guarantee that you will always get things right as a new carer. But that's ok – if something does go wrong, you should keep calm and try not to panic. There are solutions to almost any issue that you will face. If there is a problem with your relative's medication or treatment, you can always get in touch with their doctor for advice. If you ever feel too stressed by all your duties and responsibilities, there are also some ways you can try to calm down. For instance, practice mindfulness and practice some self-care.
The main thing to remember is that you're doing a great job!
Staff Writer; Latasha Poole