Businesses in UK are counting on new ways to expand their finances.
(ThySistas.com) The ultimate impact of Brexit on the businesses of UK and the entire economy is yet to be seen. Post-Brexit, as the market has been extremely volatile and there are still constant signs of growth in the entire UK. In fact, there are many businesses which are based in UK which show steady economic expansion of their operations, especially in the European Union. In spite of the positive outlook, being able to grow and multiple business operations is not always an easy process. There are many barriers and obstacles which you have to encounter and raising equity being one of them. UK businesses are looking for new ways to fund expansions and grow their businesses in this economy.
New ways of funding business expansions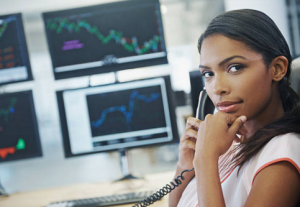 Project-based financing

: The most lucrative alternative financing which is utilized by most companies is project-based financing. Rather than raising capital for expansion of new markets, British companies are expanding one project at a time and there are numerous options to support such an approach. Apart from invoice factoring, small and large-scale businesses can depend on

fast loans

or cash advance loans. Business cash advance loans are a bit different from similar loans which are obtained by personal users. Few of the best cash advance loans for UK businesses may range up to

£150,000.
Brand new partnerships:

The British business firms which are trying to enter European markets are looking for collaboration with local firms so that they could also be viable solutions which are worth considering by others. New partnerships are formed to allow UK businesses and help them be competitive amidst European markets. At the same time, European companies are reaping benefits of the UK's manufacturing skills. Analysts and financial experts believe that more and more partnerships can be formed whenever UK takes steps to leave the EU. With more and more partnerships, businesses can raise funds to grow in the economy.
More investors will enter the industry:

Investors are getting attracted due to the steady flow of UK businesses from all over the world. British investors show more interest in investing in British companies, especially those with clear expansion plans and positive signs of growth. Experts saw a jump in the total number of Chinese investors who are entering the UK market. The saturated

financial market

is perfect for corporations which try to attract new investors.
Fast approval loans for cash-strapped businesses
Are you someone who doesn't have a positive credit history but you need a business loan? If answered yes, there is a lucrative way of getting an unsecured loan from online lenders. But, you need to know that only getting the loans is not enough as you have to seek approval for the loan. You have to ultimately end up convincing the lender that you can definitely pay back as per the terms and conditions.
Finding trustworthy online lenders

: The initial step that you need to take is to look for the lender before taking out the loan. The foremost thing that you need to check is to take into account is to know the terms and conditions of the lending company. Also check the interest rates that the lender offers. If the terms and conditions don't meet your requirements, you can look for other options.
Create a strong application

: The most vital step is formation of loan application. You have to ensure satisfying your lender with the application that you design. You have to fulfill the application criteria and also prove that you have enough ways of making money. If you show that the monthly turnover is pretty high, they will be satisfied sooner.
Therefore, if you have a business based in UK and you want to enter the market and stay afloat in the tough competition, you need to be financially strong. Take resort to the above mentioned options if you fall short of cash and always keep a clear idea of the bigger picture.
Staff Writer; Carla Jacobs