Six Black Designers to Update Your 2017 Spring Fashion Collection.
(ThySistas.com) The spring trends are springing in. Spring is near and that means it is time to make over your wardrobe ladies. There are so many African American designers to update the 2017 wardrobe.
1. Tracy Reese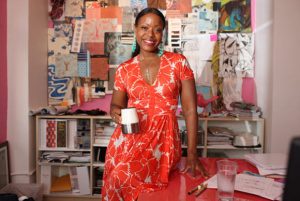 Tracy Reese is an American fashion designer who specializes in women's ready-to-wear clothing, accessories, and home fashions such as linens. She is a board member of the Council of Fashion Designers of America, having been inducted in 2007. (Credit: famousfashiondesigners.org)
2. Korto Momolu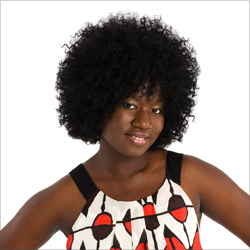 Inspired by her African roots, Liberian-born fashion designer and stylist Korto Momolu (pronounced Cut • Toe – Mo • Mo • Lu) is stamping her global brand on fashion forward women's wear and accessories that celebrate the essence of her rich heritage through the use of traditional, luxury fabrics; skins; mixed prints, etc. (kortomomolu.com/biography)
3. Laura Smalls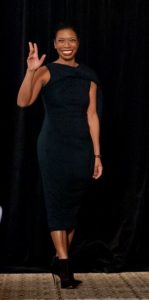 Designer for Michelle Obama is there anything else to say. Laura says "When I see outstanding fabric that resonates with my aesthetic, I feel the fabric tells me what it wants to become. Every mistake, twist and turn always comes out for the good. I've just learned it's important to go with the flow. Designing is an organic and joyful process that comes from the heart." (Photo Credit: laurasmalls.com)
4. Samantha Black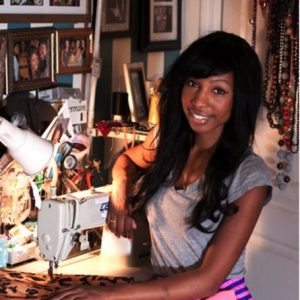 Graduating with a BFA from the prestigious Pratt institute in New York, Samantha Black worked overtime, interning with Jill Stuart and Michael Kors, some of the largest fashion houses in the industry. Soon after graduation Samantha moved to London where she worked personally with one of the most innovative, legendary and gifted designers of our time, the late Alexander McQueen. Returning to the states, Samantha took lead as the head designer of the entire women's denim line at Jimmyz, owned by Aeropostale. Soon after Samantha took the leap and Sammy B was born (credit: urbanbushbabes.com)
5. Kimberly Goldson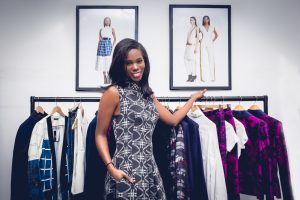 The Kimberly Goldson lifestyle brand is a collage of influences reflecting the bold metropolitan designs of the new millennium woman. Conceived and launched its namesake in 2011 alongside her sister, it is distinctly emerging from its metamorphic stage as an innovative bridge between the Perfect Outfit in the Perfect Place (P.O.P.P.). Galvanized by the sewing and stylistic prowess of a spirited matriarch while growing up in the beautifully eclectic city of Brooklyn, NY, Kimberly was destined to create a legacy within this industry.
The city's culturally diverse DeKalb Avenue reflects the whimsical nature of her design aesthetic with a sleek boutique populated with clothing and accessories from up-and-coming designers, a high-ranking high school inspiring young minds, a large beautiful sun-filled park for nature enthusiasts, live music gracefully welcoming soulful ears and a delectably enchanting South African restaurant reminiscent of her recent travels there.
6. Azede Jean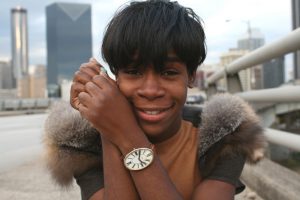 Azéde Jean-Pierre is an independent women's ready-to-wear design label based in New York city. The namesake was founded in February of 2012 & walks the line between fashion and art, femininity and edge. It is dedicated to developing clothing that empowers women by pushing the boundaries of functionality and innovation, perfecting technique and achieving balance in wearability & design.
Since it's inception, the line has been committed to producing meticulously crafted goods that celebrated a naturally-feminine, quirky, modern & sophisticated free-spirit. A focus on strong silhouette, advanced fabric development, & point of view is central to the brands vision. It has since become a red carpet favorite for cool, sophisticated-quirky and influential women like Solange Knowles, Gillian Jacobs and First Lady Michelle Obama. (www.azedejean-pierre.com/)
If you want to any Black designers to the list chime in, in the comments below.
Staff Writer; Amber Ogden
One may also view more of her work over at; AmberOgden.com.
Also connect via Instagram; 1amberogden and Twitter; MsAmberOgden.