Three Black Women Billionaires You Haven't Heard Of.
(ThySistas.com) Many think Oprah Winfrey is the only rich black woman to hit Forbes list. But she is surrounded by other powerful black women who are just as powerful as her. Here are three black billionaire women who have established themselves as leading lights in media, politics, philanthropy and business.
Hajia Bola Shagaya- Net Worth 8.2 Billion
Hajia Bola Shagaya is the managing director of Practoil Limited, one of the largest importers and distributors of base oil in Nigeria, serving local lubricant blending plants. Her businesses also includes huge investment in real estate, spanning across major cities in the country with over three hundred employees. She is currently on the board of Unity Bank (Nigeria) Plc (formerly Intercity Bank) and has been for over eight years. She is also a member of the recently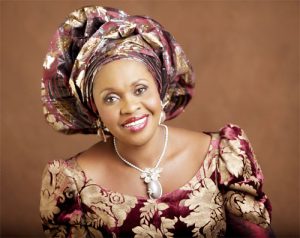 inaugurated Nepad Business Group Nigeria. Shagaya is a patron of the Fashion Designers Association of Nigeria, (FADAN), and a fashion and art enthusiast who supports and encourages the fashion and art industry. She also loves sports, especially polo. On the 22nd of July 2010, she was awarded by the President of the Federal Republic of Nigeria, Dr. Goodluck Ebele Jonathan (GCFR), and the title of Member of the Order of the Niger (MON).
Isabel dos Santos -Net Worth $3.1 Billion
Isabel dos Santos is the oldest daughter of Angola's longtime president and, by virtue of her investments in Portugal and Angola, is Africa's richest woman. Her assets in Angola include 25% of Unitel, the country's largest mobile phone network, and a stake in a bank, Banco BIC. In Portugal she owns nearly 7% of oil and gas firm Galp and 19% of Banco BPI, the country's fourth-largest bank. She is also a controlling shareholder of Portuguese cable TV and telecom firm Nos SGPS.
In June 2015, media reported that she spent slightly more than $200 million to buy a stake in Portuguese electric power equipment firm Efacec Power Solutions. A spokesperson for Dos Santos recently told Forbes that "Isabel dos Santos is an independent business woman and a private investor representing solely her own interests. Her investments in Angolan and/or in Portuguese companies are transparent and have been conducted through arms length's transactions involving external entities such as reputed banks and law firms."
Folorunsho Alakija -Net Worth $1.9 Billion
The first female billionaire from Nigeria, Folorunsho Alakija made her billions from oil and fashion. She started her business in the 70s after she left her day job as a secretary to focus on her studies in fashion in England. Upon her return to Nigeria she founded Supreme Stiches that created fashion for women of high society. She is also the founder of Famfa oil.
A company that owns substantial participating interest in OML 127, a lucrative oil block on the Agbami deep water oilfield. Folorunsho Alakija is the vice chair of Famfa Oil, a Nigerian oil exploration company that has a 60% participating interest in block OML 127, part of the larger Agbami field, one of Nigeria's largest deep water discoveries, about 70 miles offshore. Its partners include Chevron and Petrobras. Her first company was a fashion label that catered to Nigeria's elite women, including the wife of former military president, Ibrahim Babangida, who awarded Alakija's company an oil prospecting license.
We want to hear from you. Do you know of a Black Woman that needs to be added to the Billionaire list? Chime in on the conversation.
Staff Writer; Amber Ogden
One may also view more of her work over at; AmberOgden.com.
Also connect via Instagram; 1amberogden and Twitter; MsAmberOgden.