Apple Addicts: How To Avoid Breaking Your iPhone.
(ThySistas.com) Do you consider yourself to be an Apple addict? Don't know what you'd do without your trusty iPhone? Then you need to read this! iPhone's are an awesome bit of kit, but many people end up breaking theirs. Smashing the screen isn't the only thing that can happen to it! Here's how you can avoid breaking your iPhone…
Don't Sit On It
So many people put their phone in one of their back pockets, forget it's there and then sit on it. Don't be like them. Pick the pocket you put your phone in carefully. You shouldn't put it in the same pocket as keys and other things that could scratch and break it either. Treat it like the expensive piece of kit that it is!
Keep It Out Of The Bathroom
Taking your phone in the bathroom might be something you do if you like to listen to music, podcasts, or text your friends while you're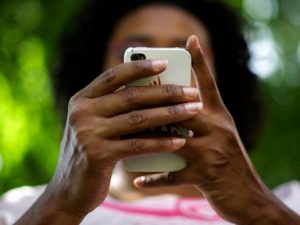 bathing. Don't take the risk. The water vapor might not ruin your phone, but you might drop it in the bath. No matter how steady handed you think you are, this has happened time and time again. People also tend to drop their phones in the sink, or even down the toilet. Just keep it out of the bathroom and you shouldn't have much trouble with it!
Protect It Properly
Protect your phone properly if you don't want it to break. Put a strong tempered glass phone screen on it, and add a phone case too. Don't forget about your insurance either! Then you can have peace of mind knowing that your phone is protected. If you fail to protect your phone properly, you could end up getting in touch with a company like Forever Wireless more often than you'd like.
Be Mindful Of Where You Put It
Many people use their phones mindlessly, and pay no attention to where they put it. Be more mindful. Some people end up leaving their phones on the roof of their cars and then driving off with it still there!
Be Smart On Vacation
Be smart when you go on vacation. Don't use your phone too near to the pool. Only use it near water if you have one of those legitimate waterproof cases. You might even want to avoid taking it out with you altogether if you're going to be drinking. If you're going on vacation for a while, buying a cheap phone and using that instead could even be preferable.
Make sure you're smart, and use the tips here to avoid breaking your iPhone. Sometimes, your iPhone may break and it might not be your fault. If that's the case, the best thing you can do is find a reputable company to fix it for you. If the person who's at fault owns up to their mistake, they might even foot the bill for you! Leave your own tips and tricks below to help others keep their beloved iPhone safe.
Staff Writer; Keisha Moore