4 Things You Can Do To Boost Your Business This Year.
(ThySistas.com) It's 2016, has your company taken off yet? If the answer is no, then there is probably more that you need to do to make your business desirable and accessible. You need to make sure that you are getting the attention of new and returning customers. As well as this, you must make sure you are in the position to be a competitive force on the market. With that in mind, here are some of the changes that you should consider making to your business model.
Introduce New Ways To Pay
You should increase the number of ways that customers can pay for products. It's only logical to say that if they have more ways to pay, they'll be more likely to buy. You can start by thinking about allowing your business to accept credit cards. If you do this, then you will give your customers another purchasing option. If you are running your business online, you can think about using the Twitter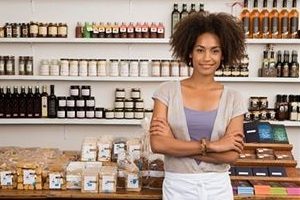 buy button. You might be aware that social networks are a great tool for marketing to customers. You can interact with them and encourage them to use your service or buy your product. With the buy button, you don't have to wait for them to find your site or store. Instead, they can buy the product advertised straight off the network. It's easy and simple so you can guarantee you'll get a lot of new purchases.
Increase Efficiency
Don't forget that if you want to make your business more competitive, efficiency is the key. If your company is more efficient, you'll be able to provide more products at a cheaper cost. This means that even if you're not making a high revenue, you can still get a good profit from your company. One of the ways to increase efficiency and cut costs is to consider outsourcing. Through outsourcing, another business will take the costs of your company. But, you will still get all the profits. It's a brilliant way to allow your business to cater to a higher demand as well.
Go Mobile
We've already talked about increasing the ways customers can buy. But what about increasing the ways that customers can view and interact. If you do this, and we think you should, you'll be in a great position to expand the reach of your business this year. One possibility to consider is investing in app development. With an app, your customers will be able to access your business on their phones or tablets, easily. It's quick, fun and will almost certainly, lead to a boost in sales.
Invest in New Marketing
You may want to look at new forms of marketing as well. For a business to be a success, it's got to have a great promotion. Without a fun and exciting campaign, customers won't be interested in buying. If you're struggling to find a great marketing hook, think about using a professional agency. Almost every major company uses a marketing agency to get their brand noticed as much as possible.
Staff Writer; Judy Goode