Beautiful Comes From Inside.
(ThySistas.com) We live in a society whereby "beauty" is skin deep, and strong is attached to what we can endure or obtain. Its interesting that the term pretty is not used as often, and there are some women that would see it as an insult in comparison to beautiful. Truth is many obtain pretty on a daily basis, but beautiful is a harder challenge to accomplish. Many women spend quite a bit of money on hair, nails, fashion, makeup, skin care…and the list could go one, but these things help us accomplish pretty. The reality is aesthetics don't make us beautiful…they merely qualify us for pretty or well put together.
Sistahs we must return to beautiful dispute what society says about us. There is a command in the presence of a beautiful woman because her strength comes from within. She is poised, graceful, and aware of the power that is feminine. We've been told we have to be rough, loud, and masculine even in order to have the respect and love of our men. We have to be damn near crazy to demand the respect, and proper behavior, of our children….our attitudes are mere necessary. This is all deception and false propaganda. Behaving in the previously mentioned destroys our self worth, damages our relationships and gives us a false sense of strong and beautiful.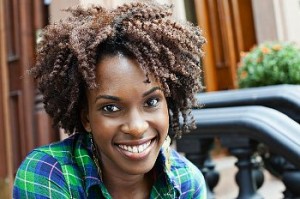 There is a very big difference between what we demand and what we can command as women. Demands are often met with force and many of us feel this is necessary to attain respect. We must own what it means to be feminine…in other words think like a woman and act like one. We will never be better than men at the masculine position no matter how we think. We are women, our power comes through our ability to command respect by our mere presence alone.
The manner in which we speak, the conviction of our believes, the grace in our step, the poise in our presentation, and the strength of our heart…these things command respect. Our presence can cause our men to want to be better for themselves, their women, children and community. Our commanding presence is the outward manifestation of a light…a beauty that can only be forged our of the depths of our heart and spirit. In this space we are indeed beautiful, and our aesthetic presentation only further magnifies our radiance.
Sistahs know your worth…you are valuable, and have the ability to be beautiful. I admit it takes more work to be beautiful than it does to be merely pretty, but we are capable. Take the time to mediate on positivity, and let that energy overtake you. Let go of toxic negative ties…sometimes that means letting go of parts of ourselves whereby we are harmful to self. Love you, and the skin you are in…there is only one you on the planet love and take care of her. When we are feeding ourselves positive energy and love beauty begins to take shape deep within.
I won't lie to you and say this will be easy, because often times its not…but its worth the investment. Acknowledging that we must work on self doesn't make us weak. Tapping into our inner beauty makes us better women, wives, mothers and members of community. Why go through the stress and headaches of demand when our beauty can command.  Pretty is a blessing, but beautiful from inside is divine.
Staff Writer; Christian Starr
May connect with this sister over at Facebook; https://www.facebook.com/christian.pierre.9809 and also Twitter; http://twitter.com/MrzZeta.