The Joys of Living 40 Plus.
(ThySistas.com) The joys of living 40 plus is an enlightening realization to women across the globe. As a 48 year old woman I can say that I love living 40 plus and fabulous and I'm enjoying every minute of it.
With that I'd like to share five reasons we all should embrace the joys of living 40 and plus.
1.     Freedom To Live In the Right Now
As women we tend to be creatures that are ruled by schedules, deadlines and appointments. Now that most of us have children that need less of our attention this is the time that we can begin to enjoy life. I love being a mother, but I'll admit that I'm looking forward to my son graduating from high school in three years.
2.     We've Grown Into Who We Really Are
As we grow older we are becoming more comfortable living within our own skin. Yes we want to look good, but we are not losing sleep over a baby stomach that won't seem to disappear. I even view my stretch marks as war badges of honor that shows the journey of child bearing. I may not have that 25 year old body I used to have, but the curves are there and I still can turn a head or two.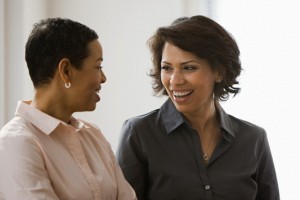 3.     You Learn To Let Go and Grow
Well in my experience this has been the case. During my enhanced spiritual journey I have learned not worry so much about every little thing. I am learning to do as my elders and to hand it over to God. I also know that holding on to grudges, arguing, and regrets is not good for the soul.  

4.     Yes I May Actually Be a Cougar
Even though I'm not too fond of being compared to an animal. Let's admit it when it comes to sex it gets better. We lose the inhibition because we know how we like it, where we like it, when we like it and with whom we like it. We will not waste too much of our time with you if you're not doing your job. Times a ticking. Get it right the first time. For years men have been getting what they want. Well the tables have turned women over 40 don't have to put up with bad sex. And guess what? We don't.
5.     The Babies Are Leaving the Nest
Let me repeat once again I love my child. But I am so happy and overjoyed that he is 15 and becoming more independent and less reliant on me. This gives me the opportunity to do me.  Because of this I look forward to what tomorrow holds.
As with everything else in life, we will experience good times and bad, but it all comes down to attitude. And in spite of what may be going on around me I have learned one thing. I have learned to cherish the big and small and to love myself. The joys of living 40 plus has allowed me to learn not to sweat the small stuff.
Though I'm not perfect the joys of living 40 plus has taught me to practice gratitude and hope any chance I get.
Staff Writer; Eleanie Campbell
Follow this talented sister via Twitter; http://Twitter.com/thephoenixashes.
Also feel free to visit her online home; http://ThePhoenixUnleashed.com.