On The Path to Self-Reliance: Fulfilling Your Desires.
(ThySistas.com) Love & Prosperity! On Saturday, April 18th we will be basking in the energies of the Aries New Moon. New moons are a time of new beginnings! It's similar to the start of a new month, an ideal time to set intentions for goals you desire to achieve within the next 28-30 days. New moon intentions are met with the energies of the zodiac sign it's stationed in adding more benefits and intensity for your goals.
Aries is the sign of optimism, spontaneity, courage, independence and magnetism. Aries rules the 1st house in astrology, our house of self. This house deals with self-awareness, personality, attitude, physical appearance, soul purpose, the aura, inner motivation and how others see you. Aries motto is "I AM, therefore I AM".
Often times we look to others for answers rather than confirmation. We seek guidance from others rather than support. That's not to say humans don't need a smile, kind word or inspiration from one another; the issue comes when we seek others opinion before we make a move. Wise counsel is a gift, a blessing that's rare. Few lack the wisdom of heart, soul and experience to guide others while remaining humble.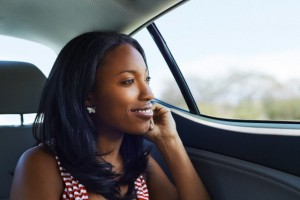 You are in a state of reliance when you find yourself asking others what they would do "if they were" YOU? Wise counsel guides by asking questions to assist you in exploring possibilities, inner knowledge and your life's vision. Wise counsel teaches you the Art of Self Reliance.
This new moon is the wise counselor coming forth to teach us how to possess our attitude, self worth, talents, gifts, desires and self without explanation or apologies.
This new moon is about laying the groundwork for our motivations and personal goals throughout this journey of life.
·         What do you want to possess?

·         How does wealth in abundance make you feel?

·         How does lack make you feel?

·         What attracts you?

·         What makes you lose control?

·         What are you willing to go through to get what you want?
The Aries new moon is the best time to begin a daily ritual that involves enhancing one's confidence, personal health, career and finances. Aries adds staying power and perseverance to see your goals through til the "possessing". Aries always "ATTRACTS" what it desires! Ensure your desires compliment your self worth and are in line with your value system.
·         What do you want to prove to yourself?

·         What have you earned in life?

·         What is your greatest possession?

·         What do you own?

·         What do you value?
Maximize the energies of this new moon by writing down at least 10 things you are working to attract over the next 28-30 days. Be honest with yourself about what you want, why you want it and how you're willing to get it.
Blessings & Healing Be Upon You!
Staff Writer; Dina Tuff
Connect with Mystic Philosopher & Inner Fitness Coach Dina Tuff @
The Magick Playhouse; http://dinatuff.blogspot.com/
Twitter; https://twitter.com/DinaTuff
Facebook; https://www.facebook.com/ClubMagick