Cheap education in Ukraine for students from Nigeria.
(ThySistas.com) If you are a foreigner and are seeking for cheap education in Ukraine, LLC "Legal-servicing company "Legalaid" is where you need to start looking. With our awareness in every field of academics, we make sure you get the cheapest and most convenient education here in Ukraine. Company provides a list of universities in Lviv and Kiev for nigerian students which are best in very field. Whether you are looking for a medical institute or an art university, this is where you will find the cheapest mode of education. Once you log on to our website, you will be able to find a number of universities of your interest. Our website is the hub of providing you access to universities which offer cheapest education. We understand how hard it is for foreign students to cope with their expenses in some other nation. Why spend all your savings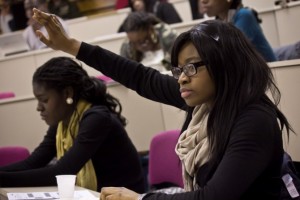 on education?
All you have to do is contact us through our website and learn about the visa requirements here in Ukraine. Once you are aware of everything, all you have to do next is decide the university you want to study in. Along with the list of names of universities, we provide their tuition fee charges and other expenses you might have to take care of. This way, you are able to figure out which university you want to get admitted into. Offering inter-disciplinary university tuition fee packages, our aim is to make sure every foreigner feels at home right here in Ukraine.
Why should you choose Lviv in Ukraine
1. European quality of education
2. Closest to Europe
3. Cheap costs of living
4. Lviv it's a one of the Best travel destination by lonelyplanet.com
Ukraine is the best nation where you would want to study at a higher academic level. What could be better than studying at a place which is the hub of modern education at a higher level? With our consultancy services, you will be able to select the right university for you in Ukraine. And if you want to be fluent in English, we provide English speaking courses as well. LLC "Legal-servicing company "Legalaid" is your best education guide to welcome you with a warm heart in the ultimate platform for higher education system.
Staff Writer; Susan Ford