Black Hollywood and the White Oscars.
(ThySistas.com) The release of the Academy Awarding film "Selma" has brought about many conversations in America. One conversation in particular that has been brought back to the forefront of our minds is that of how "black" movies are treated and viewed by Hollywood, not by audience members who see the films, but by industry professionals.
During the award season this year, there was what seemed to be an outcry at the fact that the director Ava DuVernay nor the actor who played the title character, David Oyelowo, were nominated for two of the most coveted categories. People have their theories as to why, but with the release of the Oscars voting ballots recently, we no longer have to speculate.
Reading some of the critiques for the movie by academy members, a sane, decent, normal thinking person cannot help but say to themselves, "Are you kidding me." Many of the critiques show the lack of understanding white people have for not only the struggle of yesteryear, but of the struggle black people still have to fight through today. According to The Hollywood Reporter, one academy member comments went as follows:
"There's no white people who have any speaking parts who are favorably depicted, when, in fact, there were white people on the scene, beyond a few ministers, who risked their lives and who died supporting the civil rights efforts"
Another female voter wrote:
"…if the movie isn't that good, am I supposed to vote for it just because it has black people in it? I've got to tell you, having the cast show up in T-shirts saying "I can't breathe" I thought that stuff was offensive. Did they want to be known for making the best movie of the year or for stirring up shit?"
These statements are too telling of the kind of attitude that not only white Hollywood has, but gives a glimpse into what white people in other parts of America think. Is that unfair to say? Well if they can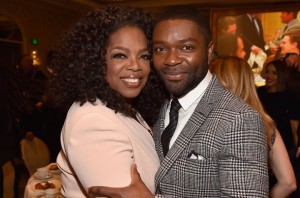 generalize all of us by what the token do and how they think, can't we do the same to them?
The first voter's comments pretty much says that the movie didn't properly portray the quantity of white people who actually support the civil rights movement and the female voter is so out of touch with reality that she believes black people standing together by wearing "I can't breathe" shirts is a negative thing.
The truth is, black Hollywood is ever growing and has come a long way in creating films of substance. Black films are powerful and black films are needed. It is time that we get the credit we deserve without all the subtext from people who just don't get it.
Staff Writer; Rasheda Abdullah