A Man Is Going To Be A Man!
(ThySistas.com) As women we've heard this statement since entering this physical realm of life. Usually it's a statement that follows some crazy ish a man has done be it cheating, misusing family funds, fighting or something along the lines. Little girls hear the phrase "A man is going to be a man" and grow up not only expecting but accepting ignorant decisions made by guys simply because 'that's what men do'. 
On the other hand you have little boys who grow up hearing the women around them saying such a thing about men. They see their mothers, aunts & cousins sticking with ignorant men in spite of with that constant reminder that "a man is going to be a man". These little boys grow up thinking they're supposed to make ignorant decisions because they are men by nature, they grow up with the notion they're supposed to lack self control.
In 2015 I declare it's time we call our sons, our fathers, our homeboys and our lovers to a higher level! It's said "No nation can rise above the level of its women", when you have women who are so weak, so open to settling, so ready to accept nonsense…. well you get what we got! It's time to redefine what a man is going to be and hence allow men to return to their natural essence.
So what exactly is A Man Going To Be IN YOUR LIFE?
Faithful – A man is at all times in control of himself, that includes his sexual nature, his appetite, his appearance and his spiritual self. He doesn't allow himself to be caught up in momentary desires, his loyalty is unquestionable. He fulfills all commitments made by him.
Analytical – A man doesn't make rash decisions! A man sits down and reflects on the whole situation giving him the ability to make a choice that positively impacts not only his current circumstances but his future as well.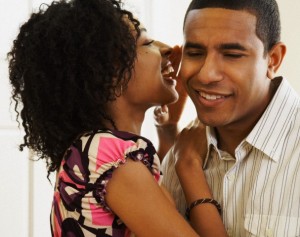 Strong – Not only physically, though his physical self reflects his commitment to self. A man is strong enough to express himself emotionally, spiritually and mentally. He is strong enough to share his desires with his loved one's. He's strong enough to love his family and to commit himself to them.
Driven – A man sets his mind to a task and see's it through whether it's a career goal, his artistic pursuits, marriage/romance or the expansion of his soul. A man doesn't stop until the goal is reached and from there he creates yet another vision. A man constantly strives for his 'betterment', his personal evolution. He strives to be better today than he was yesterday and is in constant competition with himself.
Consistent – A man doesn't flip flop, he doesn't change his style, his thoughts, his vision, his purpose nor his essence in order to "fit" in at the moment. He's outwardly the same from day to day, reliable to say the least. He's dependable and whatever he says he's going to do is as good as done. 
Progressive – A man is constantly moving forward, he doesn't allow himself to get stuck in the past. He doesn't allow his previous or current circumstances to define nor limit where he is fully capable of going in his journey of life. 
Confident – A man is oh so sexy confident! He know's who he is, he knows exactly where he's going, he knows what it looks like, he know what achieving goals feel like, he know's his talents & his gifts, he knows his worth and he knows he's unstoppable.
Spiritual – A man is intune with his inner voice, his inner guidance and his inner God self. We see his connection to Spirit through the ways he reveals his God Self to the world. He's always on time, always a positive force, always on purpose, always full of light and always in the lead.
Sista's if you call them to the challenge, our men are fully capable of stepping up! It's not about material things, it's not about looks, those things change often. It's about the essence of the man, the Light within him. You're either either increasing the voltage or putting it out…. I ask, what's your case? Are you worth "A Man Being A Man"?
Staff Writer; Dina Tuff

Connect with Mystic Philosopher & Inner Fitness Coach Dina Tuff @
The Magick Playhouse; http://dinatuff.blogspot.com/
Twitter; https://twitter.com/DinaTuff 
Facebook; https://www.facebook.com/ClubMagick