Money Saving Tricks To Keep Your Business in The Black.
(ThySistas.com) As a business owner, it is guaranteed that you would like your business to be as profitable as possible. To do so takes lots of hard work dedication and drive. Ideally, your number one aim would be to exponentially increase sales and see your profits increase with no delay. However, most business owners know that this can't always be the case and you need to have a second back up plan in mind. By working out clever and useful ways to save your business some money and cut costs without reducing work productivity and customer experience takes some skil. We've put together a few ways that you can keep your business in the black. 
Be Sure To Buy In Bulk 
Buying in bulk is a fantastic way to boost your money saving capabilities. Everything you could possibly need in an office environment can be sourced with deep discounts from wholesale or bulk buy supplies. Have a look for chairs, tables, desks and even kitchen equipment like cookers, kettles and cabinets. There really is a world of choice out there, and even better you will have saved money.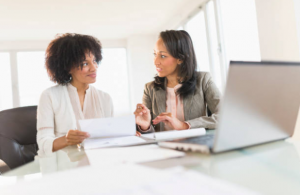 Have A Look For Free Paperwork
It is simply not necessary in this internet age to spend time browsing your local office supply store for forms and paperwork booklets. Have a go at desinging them yourslef or even check online to see if someone has uplaoded a template or layout that you can use. Therefore saving you time and money in the long run. Instead of buying forms at your local office supply store or spending time creating them yourself, you can find tons of free forms online that you can download, customize, and print.
Don't Buy Brand New
We all know that in order to save the planet we need to cut down on unnecessary consumption. Fitting and furnishing your office can be no exception. While it may be nice to have a new office full of brand sparking new goods, it is simply not necessary especially when just starting out. Have a look at online auction sites, classified ads and even garage sales to see where you can grab great discounts on your office equipment. 
DIY Your Payroll and HR 
It may seem daunting but more and smaller businesses are choosing to automate their HR and payroll processes. Have a look into a payroll processing system Provo and see how much you could save today. 
Outsource Your Non-Essential Tasks
Outsourcing is one of the best and cheapest ways to save time in your business. COnsider outsourcing things like data entry, customer service and marketing to give you more time to scale and grow your business without having to sweat the small stuff Many people such as stay-at-home mums or students are looking for part-time work so by outsourcing to them you are doing some good in the long run too. 
Staff Writer; Paula Poole