You Can't Change a Narcissist.
(ThySistas.com) Some want to be in a healthy relationship where they have someone they can grow with throughout life. many of us don't want to be alone. It tends to hit us that being with someone matters when we have amazing news to share but no one to share it with, when the day was particularly hard but there is no one there to console, or the holidays come around and attending family functions become uncomfortable. Granted this is not the case for everyone it happens to enough people. It is very careful to assess who you are, and what you need in a relationship before putting yourself out there to begin the path to relationship.
Assessing who you are might help you avoid heartache. For all the assets that can come with a relationship the wrong one can damage you in ways that are difficult to overcome. The want for a relationship has to based in confidence instead of fear or need as the latter tend to attract people with a narcissistic personality. Far too often people feel they can change another human being. This is a drastic mistake.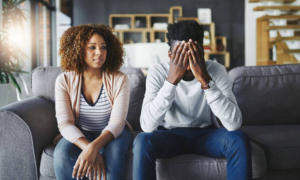 Helping someone reach the potential they are working towards is not the same as trying to change the moral compass of another. Know that if you find yourself in a relationship with a narcissist you will not change them. They can potentially abuse you emotionally and spiritually, but they won't consider changing because in their mind they have done you now harm. This is very important to understand, because you can't have a conversation about hurt that ends with them admitting they have harmed you. Instead they will flip the script to make you feel they are the victim, and you need to do more to become attentive to their feelings and needs. No relationship is work that kind of heartache and suffering. You won't make them understand why they should be supportive of you, or console you when needed. You won't make them understand why the world does not revolve around them. Arguing, and trying to reason with someone that refuses to admit wring doing is draining and hurtful when it's a personal relationship.
Its important to understand everyone doesn't have the same moral compass, and it is not your responsibility to teach someone care and compassion. Take the time to be sure you are confident in self and take the time to pour the goodness into you. Don't discount the family and friends that are there for you in times of celebration, and that stand with you in times of challenges. Though they are not the relationship you are seeking they add value to your life. Keeping the positive people in your life close to you can help alert you to when you have started down a path with a narcissist or anyone else that is not going to treat with the love and respect you deserve.
If you are already in a relationship with a narcissist, and experiencing the emotional abuse know there is nothing wrong with you. Know that you are not going to be able to change them; change is something they will have to pursue for themselves. However, it might be a good idea to begin to work your way out of said situation. You deserve better than to be mistreated by anyone that doesn't know your worth, but that starts with you understanding you can't change them.
Staff Writer; Chelle' St James
May also connect with this sister via Twitter; ChelleStJames.