Making Your Brand Stand Out From The Crowd.
(ThySistas.com) When it comes to running a business there are a lot of different hats you need to put on to be a success. You need to be confident in sales, smart with numbers, and creative with marketing.
A huge part of marketing for a brand is creating the brand in the first place, and that is what we are going to take a look at today. Branding is a wonderful thing to try out and you can really let your creativity spark. Here are some of the ways which you can create a great brand today to stand out and make your mark on the world.
Tell your story
The start of every good brand is a story. If you are looking to be a success in the world and make your mark this year it is a good idea to start with an amazing story. Branding can be difficult and this is why a lot of us struggle to make the best of our colours and fonts and ideas. This is why backing it up with a story can help people connect on a human level and this can kickstart a successful career.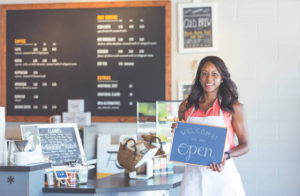 Show your personality
Think of your brand as an extension of you. You work so hard every day to make something amazing and you will want it to show. It is always a good idea to show off some of your own personality within a brand because it creates an organic and human connection between you and your audience.
Make it meaningful
A brand is not just a label and a logo, it is what your whole company will mould itself around and it will be something which you use for every aspect of the business. Make sure that when you create your brand you think about how it fits with your style, your products and your ethic. A brand has to be able to represent who you are as a person and a business so be sure that the name and the nature of it fits.
Have fun
Branding is one of the most creative aspects to try at the beginning of your career and this is why you can have fun with it. Branding will include coming up with a logo, a name, a domain, a colour scheme, Labeling Solutions for products and much more… it is a huge task but one which you can have a lot of fun with as you go. Think about how you can add and change fonts for a fun effect, use colour to grab the eye, and create a catchy tag line or two which will stick in the minds of your audience. Take inspiration from other brands out there and don't be afraid to jump out of the box and be different. Make branding work for you and don't necessarily follow the rules set out by others. Make it your own and your business will be able to shine as a result of this.
Staff Writer; Laura Shaw