Turn It Up a Notch This Year.
(ThySistas.com) Everyone is on their "New Year, New Me" mantra and that's great.  But how many of us just need to turn it up a notch in small ways in some areas of our lives?  You can't always make drastic changes to see the best outcomes that you desire, but you can however, turn it up a notch to take your life, career or relationship to the next level.
We live in a world where everyone is moving at a fast pace, thanks to technology and social media.  Sometimes it's hard to keep up with the everyday demands of our lives.  You may need to set some boundaries in order to turn your career, personal relationships, finances, bond with your children, etc., up a notch.  This is not an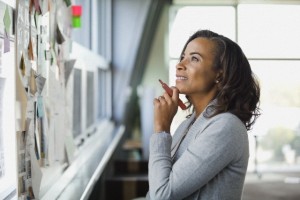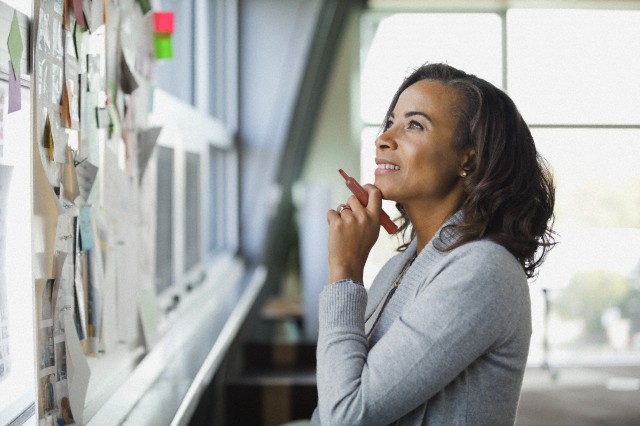 attempt to get you to add one more thing to your long to-do list.  It is simply a way to help you shift your mindset about your current situation or place in life that you want more out of.
If you went to the gym weekly and did the same exercises last year, over and over, don't you think it's time to turn it up a notch?  Do something different (and less painful) to get better results.  Maybe turning it up a notch could be simply adding more green vegetables to your diet.  Something small to do, but the benefits of doing that, is having a consistent healthier lifestyle.
Maybe you hate your current place of employment.  Turn it up a notch this year and change your mind of how you view your position.  Learn a new skill on the job.  When your boss presents a new project, take the lead and show off your leadership skills that you have kept hidden in your cubicle all of these years.  Turning it up a notch could lead you to that promotion you've been wanting but you were too afraid to step up and ask for it.
Do you and your partner/spouse do the same thing every date night?  Go to the same places?  Eat the same meals every week?  Well please turn it up a notch and help save your relationship.  Try a new restaurant that just opened up in your city.  Try a new recipe (if it turns out bad, laugh and order UberEats or a pizza).  Wear a new dress or color that your partner loves to see you in.  Again, simple things that you can do to turn it up a notch in your relationship.
If you save $3,000 annually, turn it up a notch and shoot for $5,000 this year.  Itemize everything that you spend your money on and get rid of those monthly subscriptions that you really don't use or stop eating out so much during the week and bring your lunch to work.  The money that you would've spent on the aforementioned, save it and watch your savings account(s) soar.
Maybe you haven't been spending enough quality time with your children and you need to turn it up a notch.  Put the phone away, you don't have to record their every moment but really be attentive or engaged with them.  Time is so precious and even when we as parents think that children don't really care about our presence, they do.  Block off time and spend it with your children, uninterrupted.
Turning it up a notch doesn't have to be a big to do.  It can be as small as waking up 15 minutes earlier to ensure that your day is productive or turning off the television 30 minutes before bedtime and reading a book or learning a new skill.  This year, let's rid ourselves of our mediocre behaviors and mindsets, turn it up a notch!
Staff Writer; Felicia T. Simpson
One may also connect with this sister online over at; FTSimpson.com.