What You Need To Know About Your Credit Score.
(ThySistas.com) It does not matter what your financial situation is, whether you are comfortable, struggling to pay the bills, or you have plenty in the bank, you need to maintain a good credit score. There are lots of different factors that are considered when it comes to your credit rating, and there is a lot of misinformation out there too. With that in mind, read on to discover some of the most important things you need to know about your credit score.
Your income does not have an impact on your credit score – One of the first things you need to be aware of is the fact that your income does not impact your credit score. A lot of people think that those on a high yearly income have a good credit rating. In fact, you could earn $20,000 per annum and have a much better rating than someone who earns $200,000 per year.
Missed payments stay on your account for six years – Borrowing money is not a bad thing, so long as you pay it back on time. It does not matter whether you have taken out a fast cash loan or you have a contract mobile phone, if you miss a payment, it is going to stay on your account for six years. This is the worst thing you can do in terms of your credit rating, so it is critical that you pay all of your bills and loan repayments every month.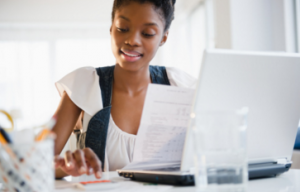 Your credit score can change daily – If your credit score is bad, do not worry that it is going to be this way for months and months on end. If you make an effort to improve it from this day forward, you will notice that it will change in a matter of weeks and sometimes even days.
Your financial relationships impact your credit rating – Being married to someone does not mean they are going to have an impact on your credit rating. However, having a financial connection with someone does mean they can influence your score, for example, if you have a joint credit card with someone.
Closing your accounts when they are paid off is not a good idea – Last but not least, if you do this, you are going to be using a higher amount of the credit limit that is available to you, which lowers your rating. Keep it open to show you don't need all of your credit.
As you can see, there is a lot that needs to be taken into account when it comes to your credit score. Of course, it is easy to be misguided, as there is a lot of information on the web that is inaccurate. Nevertheless, if you take note of the advice above, you will have a good starting point for improving and maintaining your rating.
Staff Writer; Carla Stewart