What to do before moving into your new home.
(ThySistas.com) Moving house is one of the most stressful experiences in your adult life, but with a little preparation and an awareness of some keys areas, you can make the process significantly smoother. Buying a house is a huge commitment, but once you've found your dream home, you want it all to move forward as steadily as possible. That's where your preparation will come in useful, and by making sure that you check off those areas that most people neglect until they become an issue, you could save yourself considerable time and money. If you want to make the transition into your new home as seamless and hassle-free as possible, then here are the top things that you should be doing before you start unloading the furniture.
Change your address details
It's so easy to put off the admin side of your life, but it can have costly effects if you don't tackle those tasks. One of the easiest things to forget when you're moving is to update your address details. It is, of course, important when it comes to the essentials resources that we use, such as the bank or your place of employment, but also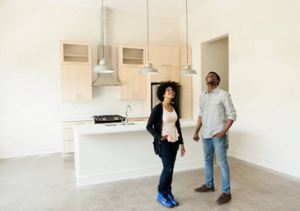 when it comes to your voting rights and even your driving license. You may even face a large fine if you fail to update your driving license details, so make that a priority.
Sort out any problem areas
Every new home will have its issues, and it's always best to tackle them before you move in. This is especially important if you're moving at the change of a season, as changing temperatures can cause damage to a home that will only get worse if ignored. Leaks in pipes are a particular issue that you should deal with before you move in, as the smell of mold on carpets or walls can all too easily attach itself to your belongings, and nothing smells quite so unappealing as mold damage. Look at the best way to deal with house water damage, and you may be surprised how easy it may be to resolve the problem. Moving your furniture into your new property before you tackle the issue may end up compounding the problem, so don't put it off. Also make sure your AC is working properly. If one happens to be living on the west coast, there is AC installation in Palm Desert, CA. Passing house inspection is a must, before moving in.
Change the locks
It may seem like strange advice when you've only just been handed the keys to your new home, but one of the first things that you should do is change all of the locks. After all, you haven't spent all of that money on keys, you've spent it on the property itself, and it now belongs to you. You will have no guaranteed way of knowing just how many copies of your front door key are floating around, so it's best to avoid any potential problems in the future by simply having a re-key session. Make sure that you change the locks on any door that gives access to your new home, and you'll be much safer.
A splash of paint
Your empty new property is a blank canvas before you have your official moving day, so take the time for a rethink on the interior. Without all of your furniture in the way, it's massively easier to idealize how you want a room to look, and you can paint freely without having to worry about getting splashes of paint on your furniture or belongings. Use a color scheme to make the most of your interior, and choose colors that will compliment your life and give you positive or tranquil energy depending on the room. Do a little research into the psychology of color, and you may find that your color choices will affect your life in ways that you hadn't ever imagined.
Upgrade electrics
This should definitely be done before signing over the property, as you may find that extreme cases can end up costing far more than you might have expected, and you will be able to address that with the realtor and seller before any decisions are made. It is especially true if your home is a little older, so you should always search for a local electrician near me and have a qualified electrician come and do a full safety check on your electrics. This is an area that you really shouldn't tackle yourself, and you certainly shouldn't avoid it. An incredible number of people fail to address this most basic of safety checks, and having faulty wiring can be dangerous for many reasons. Once you've been given the all-clear, then it's time to get creative and look for areas that may need additional lighting that can change the dynamic of any living space.
As long as you are prepared, then moving house needn't be the major cause of stress that it can all too often be. Do some research, and use the empty building to make changes, so that when you do finally move your belongings in, you do so knowing that are starting your new life in the best home environment possible.
Staff Writer; Carla Day