Top "6" Black Women Of 2016.
(ThySistas.com) As the year comes to an end, we look back on all that has taken place. From entertainment to politics to business, women have been a huge part of it all. In particular, black women have led the way for innovation in every industry.
So because 2016 has been one for the books, we highlight black women who have inspired us, motivated us and made us believe in ourselves.
Issa Rae
This woman is making a mark for the millennial generation. With her hit show Insecure getting rave reviews, the independent filmmaker turned HBO boss chick is one of the most inspirational women in entertainment. She is the perfect example of what it means to have a dream, stick to it and own it. Issa Rae is calling the shots and bringing other black women along with her.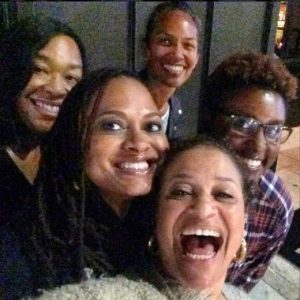 Beyoncé
It should come as no surprise that Beyoncé is on this list. The singer is one of the most successful artists in history and continues to rule the music world. This year, she gave us her Lemonade album, which turned into a movement that inspired black women everywhere to get in formation. She is dynamic in everything that she does she took that inspiration to another level in 2016.
Taraji P. Henson
Taraji is one of the greatest encourager of women. She is on a hit show as a boss who gets things done and that rings true for her in real life as well. It's not about competition for her and she has shown that countless times this year. Even when Twitter beefs and situations reared their ugly heads, she remained classy. The actress proves that being at the top of your game means connecting with like-minded women to affect change for all women.
Ava DuVernay
Ava has taken the film industry by storm and shows no sign of slowing down. She is a beast who uses her powerful way of telling a story to bring attention and awareness to many of the issues that affect black people. Her efforts have garnered countless recognition including her amazing documentary 13th, a poignant look at America's prison system and how it enslaves black people to this day. She is black girl magic in full effect.
Michelle Obama
This goes without saying. Michelle Obama has been everything as the First Lady of the United States. She is another woman who will always make my list of anything good. Michelle is the prototype of womanhood for all woman- young and old, black or white, rich or poor, to follow. From her speeches to her fashion sense to her passion projects, she has been an exemplary first lady. She will be greatly missed come January.
Shonda Rhimes
Shonda continues to makes strides in entertainment. She rules ABC's Thursday night lineup and gives opportunities to people of all backgrounds. She also teaches us, through her latest book Year of Yes and live interviews, that work in important, but your children are what matters most. Shonda is an inspiration for every woman who aspires to make great content for television and film.
Draw from these women's lives and make a world for yourself where you bring change and inspire others too.
Staff Writer; Rasheda Abdullah