Running a High Risk Business? Overcome These Problems Today.
(ThySistas.com) Starting up a new small business isn't the easiest of tasks. So when people start accusing your business of being high risk, it just feels like being kicked when you're down. It can make a bunch of things about the startup operations even more difficult than they should be.
But, contrary to popular opinion, it's not a death sentence for your business. There are plenty of opportunities out there for you. Let's have a closer look at the high risk label. Then, we'll explore some of the associated difficulties and potential solutions.
The label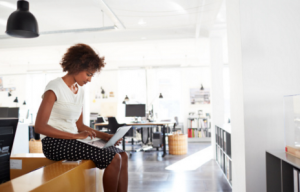 Of course, high risk isn't a label that's as dangerous as it sounds. What you need to understand is that it's not applied because other companies don't trust you. It often means that the business you're running simply isn't something that gets a lot of the usual customers. It's often something that's very niche, and often catered to adults.
That doesn't necessarily mean you're running an adult entertainment business. (Although that's certainly something that will be labelled high risk!) If you sell firearms, tobacco, or alcohol, and not much else, then you could be high risk. Direct marketing companies also feel the burn of the high risk label.
Loans
You need capital in order to get your business off the ground. For most business owners, this means going to the bank and getting a loan. Some lucky people may have inherited the capital they needed, or received some cash injections from wealthy friends. But the rest of us need to go to a creditor of some kind.
The problem with getting a loan here is that being a high risk business will affect your credit score. Remember, though, that being rejected by your bank doesn't mean you'll be rejected by someone else. Creditors all use different criteria. You could even look at those willing to lend money to companies with bad scores.
Receiving payments
Before you can receive payments of any kind from customers, you need a merchant account. The problem with these account providers is… you guessed it! Many are unwilling to work with high risk businesses. That, or they'll charge you a lot more for your business.
Even account providers like PayPal are known to be very strict in this area. But a high risk label here could also mean that they don't believe you'll make enough profit for them to want to work with you. Thankfully, there are companies who specialize in high risk credit card processing.
Online sales
Sales in brick-and-mortar stores have always been simple. People can simply hand over cash. They'll generally trust you to give them the change, and they usually already have the product in their hand. Online? It's a totally different story. You're asking a customer to trust you with both the item and their money between payment and delivery.
You must make sure you get the right security certificates for an online shopping business. If you have them, they show to customers that the payments will be secure. At that point, it doesn't much matter what you sell. They'll be assured of your trustworthiness!
Staff Writer; Alinda Bishop