Rape Culture in the Black Community: Is She a Whore?
(ThySistas.com) A woman that enjoys sleeping with multiple men at a time is called a whore, right? Ok, so what is she called when she tells the man or men she is sleeping with "no". Is she still a whore? If the situation gets out of hand is it "her fault"? She has the label whore so she must have "asked for it"? Men can sleep with multiple women and be praised for their behaviors. But women are sexually deviant?
Rape is defined as "unlawful sexual activity and usually sexual intercourse carried out forcibly or under threat of injury against the will usually of a female or with a person who is beneath a certain age or incapable of valid consent".
Recently there has been a world wind of concerns over Nate Parker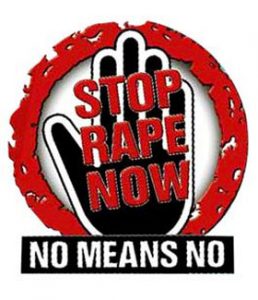 actor, director, producer and writer of "Birth of a Nation" set to release this October. He details in a recent interview of rape allegations from college where he was found not guilty. However his former roommate involved was given a six month sentence. During the interview he discusses how he had consensual sex with her prior to the alleged incident.
Parker stated, "Seventeen years ago, I experienced a very painful moment in my life," Parker told Variety. "It resulted in it being litigated. I was cleared of it. That's that. Seventeen years later, I'm a filmmaker. I have a family. I have five beautiful daughters. I have a lovely wife. I get it. The reality is" — he took a long silence — "I can't relive 17 years ago. All I can do is be the best man I can be now."
The concern here is that Nate Parker seems unbothered and almost unapologetic to what happened. 17 years passed and a life was lost. Does Parker have to beat himself up over the situation? No, but he has daughters. Why not take this time to be apologetic and use this as a teaching moment. Not just for his daughters but for young people in general. Also because he has daughters and a wife, it's important to be empathic to the situation. What happens if or when his daughters go to college and are faced with a similar situation. How would he react then?
Granted things happen and can easily get out of control on college campuses. Drinking, drugs and high emotions can overtake a situation almost instantly. However, when a woman says no, no matter what the original plan was, it means no. There is also an understanding on how some woman set young men up, I get that. However again no, still means no and be aware of compromising situations.
In the black community rape seems to be brushed off, sexual assault. 1 in every 4 black women are victims of sexual assault. Rape is one of the unspoken truths that needs to be rectified. Why is there a code of silence on rape and victimization? Why is it that males are protected in these instances? Such as Nate Parker, he has his family, career and gets to enjoy life as his accuser does not.
Staff Writer; Amber Ogden
One may also view more of her work over at; AmberOgden.com.
Also connect via Instagram; 1amberogden and Twitter; MsAmberOgden.