Let's Truly Become Queens.
(ThySistas.com) I love the idea of Sistahs being Queen. However, I must put emphasis on the word idea.  The problem that arises is we seem to have many misconceptions about the word, or title, Queen.  We must realize that in order to be respected as a "Queen" verses merely throwing the word around we must enter a regal state of mind.  Queens are: rulers, decision makers, calculated, poised, graceful, leaders, examples, the standard, intelligent, and persuasive.  Ladies it is not enough to say we are queens…that is lifestyle.  The power and strength of the title has a lot to do with our feminine grace.  We have been deceived to believe grace and class are a weak woman's commodity. No Ma'am…may I suggest that they are our greatest assets.
We will NEVER beat a man at being a man.  No matter what the books say, No diss to Steve Harvey, but we must think like queens and act accordingly.  Men don't need to be strong armed…they need to SEE a better way.  A true Queen can affect the hearts of men in her calculated presentation, understanding of self-worth and her standard…which she lives.  When a woman is the walking embodiment of power under control she doesn't have to curse out a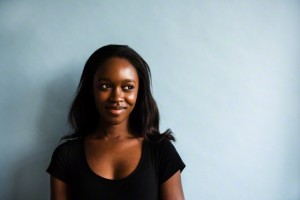 soul.  Her very presence will command the respect and audience she requires.
You see ladies we need not think like a man, because we cannot function as one and get his results.  Many sistahs have the best intention, and heart…but lose ground one they open their mouths and lose composure.  Let's be honest here…how we engage a matter will determine our outcome.  We don't like to be told this because it means there is no excuse for irrational behavior.
It's time to actually walk in our Queendom.  Sistahs it is leadership at its finest.  Our lives teach inspire young queens to come, and build the expectation of young kings. Our regal nature cause young men to think "I have to marry a woman like her when I go up".  We have it in us to be the ultimate chess piece…the most powerful piece on the board.  However, this cannot…and will not happen as long as we allow our hurt, past and circumstance to become the excuse for subpar behavior and a non-existent standard.
The idea that we don't have control over our emotional state to the point we hurt ourselves, each other, our men, and children is scary.  No everything is NOT our fault…however we are the mothers of the community…the mothers of a nation so we must trust in our ability.  Yes we have been hurt, abused, neglected and mistreated.  Yet, we have the power and strength to enact a change that will live beyond our generation.
Let's stand together and become true Queens in title, and right. When we own our Queendom as our lifestyle our men will guard us, and our children will bless us.  Sistahs I believe in you. The change begins with the bearer of life…you
Staff Writer; Christian Starr
May connect with this sister over at Facebook; https://www.facebook.com/christian.pierre.9809 and also Twitter; http://twitter.com/MrzZeta.