Ten Tips How to Be a Successful Student.
(ThySistas.com) Success is a dream of every student in their learning processes. According to website where you can find essay topics for students, being a successful student is a function of attitude behavior and intellectual capacity. To become a successful student one will need the following;
Set educational goals
Goals include Career aspirations and one's life desires. Students who work towards achieving their set goals are successful since success is motivated by your desires.
Manage time
Time is the most important variable factors in life. The first study problem is failing to manage time. Successful students should know what to do, when and for how long to do specific tasks.
Take good notes
Taking understandable and organized notes helps you to review lectures and understand more what you learned both in class and on your own.
Embrace team work
Student-professor and student-student relationships are important. Instructors would like you to get best grades in their classes. Making a team helps you work towards the same goal of successes.
Ask questions
Questions are a "short-cut" between ignorance and knowledge. Asking questions will help you know and explore more.
Be responsible and active
Getting involved and accepting responsibility is basic to successful in education. Successful students participate in all activities involved in their education process.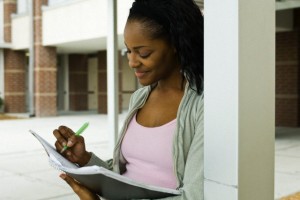 Explore resources
Very many resources in the environment are available and will help you learn more. Successful students explore resources in libraries and other important information.
Make healthy choices
Healthy choices make healthy results and therefore to be successful engage yourself in healthy choice.
Know your best learning practices
To meet college demand it will require your effort to discover your practices and relate to the demands of the institution. Proper management of both will lead to a successful process of learning.
Build friendships
People you meet at the institution become your new family. They will encouragement and support you. Building friendship will therefore help you succeeded in your college.
Staff Writer; Susan Ford