A Nativity Scene for Christmas on Your Mantelpiece.
(ThySistas.com) For many Christians, the Nativity scene symbolizes the true spirit of Christmas. Although the Grinch, Frosty the Snowman, Santa Claus, gifts, Christmas trees, and carolers are all familiar words that remind us of the Christmas period, it is important to bear in mind that all of these things were introduced centuries after Jesus was born. Keep reading below to find out all about the nativity scene, its history, and why you should include one on your mantelpiece this Christmas:
The History of the Nativity Scene
Research suggests that the first Christmas nativity scene was introduced by St. Francis over eight hundred years ago. He created a nativity scene to help children understand the true meaning of Christmas. As is often witnessed, the true meaning of Christmas is often lost among the sea of presents and gift-giving. St Francis wanted to remind the world that the season was about much more than exchanging gifts with one another, it was about celebrating the birth of a very special little boy.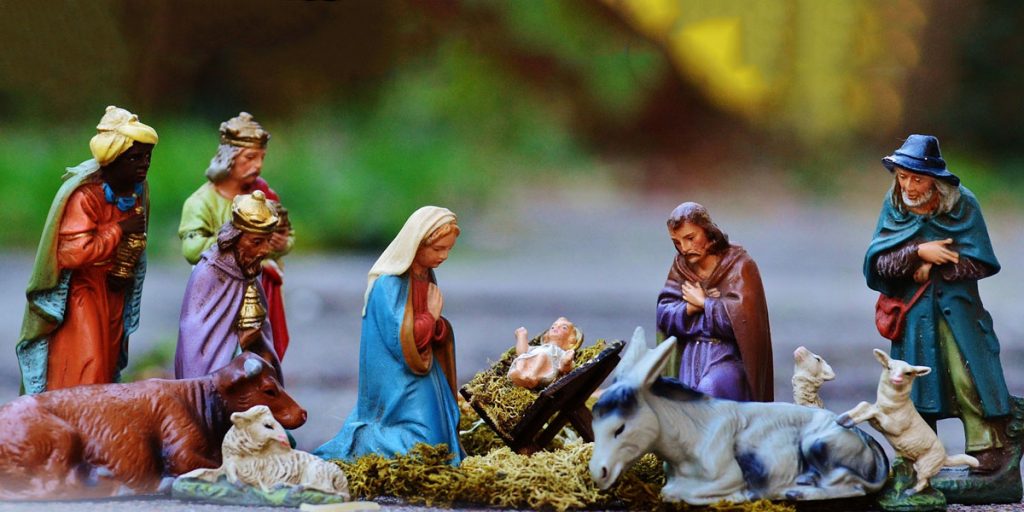 Why You Should Include a Nativity Scene on Your Mantlepiece this Christmas
As we mentioned above, one of the main reasons you should consider including a nativity scene on your mantlepiece this Christmas is because it will help you to remember what Christmas is all about. While exchanging gifts is great, this is not the real meaning of Christmas. Christmas is actually about the birth of Jesus Christ, and it is a time to reflect and remember everything he did for us.
However, this is not the only reason you should include a nativity scene in your home this Christmas. You should also include one to teach younger generations the meaning of Christmas. You will be able to explain the story much better using the nativity scene.
How to Set Up Your Nativity Scene Correctly
While there is no actual hard and fast rule for how you should set up a nativity scene, there is a way for you to organize it that adds more meaning. Here are some of our top tips to help you:
Start with the main characters – you first need to find a Mary, Joseph, the donkey, and a few sheep. These figures were all involved before Jesus was born. You can also add an innkeeper outside the stable.
Add the angel Gabriel to the scene – on Christmas eve you can begin adding more characters to the scene, for example, the angel Gabriel.
On Christmas day, you can add baby Jesus into his crib, and place a star above the crib for the wise men to follow. You could also add a few more animals to the scene too.
Add the Wise Men – 13 days after the birth of Jesus, the wise men arrived at the stable with gifts. So, on January 6th, you can add the Wise Men to the stable.
Remember the story – Once all of the characters have been added to the stable, you can gather as a family and remember the story of Jesus Christ.
We all love Christmas time. Not only is it a time to spend with our family and friends, but it is also a time to reflect on the year behind us. Unfortunately, many people forget that Christmas time is also a time to remember Jesus and think about all of the things he did for us. However, one way to make us remember the life of Jesus and his followers is to include a Nativity scene on your mantlepiece this Christmas. Not only will this scene help you to remember what happened all of them years ago, but it can also help you to retell the story to others too. So, make sure you include a nativity scene in your home this year.
Staff Writer; Lisa James