Payment Due: Why it is Important to Hire an Attorney for OTR Accident Cases.
(ThySistas.com) Did you know that "over the road" (OTR) trucks are involved in thousands of crashes each year? Receiving compensation after you've been in an accident with one of these large trucks, however, can be quite a challenge.
Your best chance of getting a settlement in your favor is hiring an attorney who specializes in OTR accident cases. Here's why.
Determining who was at fault
Most large trucks are required to have an event data recorder (EDR) very similar to the black boxes found in aircraft. Gaining access to and gathering information from these devices can be technical hurdles for the layperson to overcome.
Truck accident attorneys are well aware of these issues and many of them work with investigators who are versed in the type of pertinent information to retrieve from the EDR of a truck involved in an accident.
Knowing who to sue and where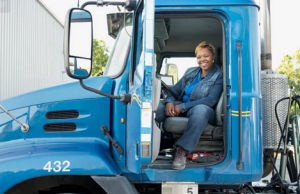 OTR trucks routinely cross state lines and quite often the accidents happen outside of the state where the parent trucking company is headquartered or where the truck driver is based. The responsible party could also be the truck owner, truck manufacturer, shipper of cargo in the truck, or whoever loaded the truck. There are also instances where the accident was due to poorly maintained roads leading to hazardous driving conditions.
A truck accident attorney is experienced in pinpointing who is responsible for the accident, from whom you should be seeking damages and where your suit should be filed. Even if you do not pursue the case in court, the attorney can help with settlement negotiations (including those involving an insurance company) and the amount of money due to you.
Assessing what to claim for
The financial compensation or damages you may be entitled to go far beyond repair of your vehicle and any medical bills you incur. OTR accident attorneys know that you may also have the right to claim for lost wages and the effects of emotional trauma, such as difficulty sleeping and a fear of driving again.
In some cases, you can claim for disability, disfigurement, and ongoing pain and suffering as a result of the accident. If the emotional and physical injuries from the accident affect your relationship with your spouse, children or other family members, then damages can also be awarded for loss of consortium.
Experience dealing with the legal system
The legal system has its own unique processes and jargon, along with an array of required documentation. All of this may not be easy for you to keep up with especially if you are still suffering from the effects of the accident.
By hiring an experience truck accident attorney who is licensed to pursue your case in the state in which it is filed, you get someone on your side who understands all the ins and outs of the judicial system.
An experienced truck accident attorney can alleviate some of the stress of pursuing a lawsuit following an OTR accident. With their assistance, you can recover full damages, making it easier for you to move on with your life.
Staff Writer; Carla Moore