Fox "Empire"; Why Sistas Love Cookie.
(ThySistas.com) I took the time to watch season one of Empire. I admit  I had some reservations about the show regarding black image, and stereotypes. However, I did not want to speak against something I've never seen, or having only watched one or two episodes.  The  writers  definitely understand drama, and the music is awesome. With that being said I noticed several black woman love the character Cookie, played by Taraji P Henson. She is sassy, witty, colorful, and she represents the "struggle". She's what the streets would call a "ride or die chick". I get the appeal…I just wonder why, and does it reflect something deeper.
This is not a bash Empire question. With that being said we must admit that art is more than just entertainment. Many of us justify demeaning, or questionable, images of our people on TV by saying "its just entertainment". Furthermore, I realize that Claire Huxtable or Vivian Banks is not the only reality of black women. If we didn't live in a country where our very existence as Black women was not scrutinized and seen as less than them maybe "its just entertainment" might make sense.
Unfortunately, we don't live in a color blind society so how we are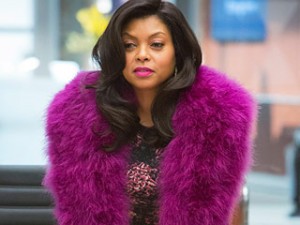 depicted in media does matter…and it is not merely entertainment. Either we are feeding a stereotype or shattering one. I never said it was fair, but it is the state of affairs in our society.
Dare I say that the main appeals of Cookie is her honesty, loyalty and love for her children. Ladies if that is the case I totally understand…and I hope the lesson of Cookie is being learned. She clearly admits that going to jail for Lucious was a drastic mistake for which she is still paying. The pain of some choices can be mended, but there will always be a struggle due to the mistake. Sistahs I urge you to take a hard look at the character Cookie and let the character be a cautionary tale of what certain mistakes can cost us.
Furthermore, as we learn from her lets elevate beyond the "ride or die" chick by hood definition. Though the title is glorified on the streets that woman usually meets a very painful end…be it jail, death or that outcome for the man she loves. We can be loyal to our men, raise our kids and walk with power in our step without having to sell ourselves short. Just give this some thought…love Cookie if you choose, but please don't get so caught up in character adoration that we forget to learn the lesson of this character.
Staff Writer; Christian Starr
May connect with this sister over at Facebook; https://www.facebook.com/christian.pierre.9809 and also Twitter; http://twitter.com/MrzZeta.